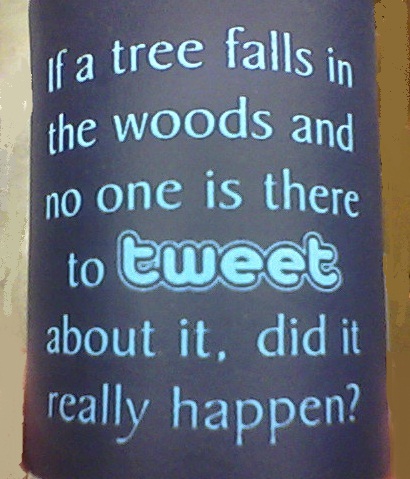 The online world is full of social media account tools and services and for many users managing their accounts and identities is becoming a full time job. From Facebook to Pinterest, to Twitter to Google+, the amount of choice can be dizzying. However for Twitter users we can lighten the load and there are a number of great management tools available online.
Twitter is a highly useful social media tool and one that can greatly increase your brand's following and saturation online. It's a tool that is used the world over and its short form messages can be delivered quickly, as news happens. In many instances, Twitter carries the news prior to many of the large news networks. This is down to the fact that so many people use Twitter and tweet daily.
This incessant news feed is also a problem however and the unfiltered stream of characters must be tamed and controlled. If you don't you'll end up over-saturated with information and your Twitter account will be rendered useless.
Don't worry though, because there are many tools available to help you navigate this social media site. This is a rapidly changing environment however and these tools are all up-to-date and working as of April 2014. This could of course change at any point, but until it does, here are five of the best and choice Twitter tools that you can use to wrestle control of your Twitter feed.
The best news is: they're all free.
1. Hootsuite
This is a familiar service and it's likely that many of you are already taking advantage of it. Hootsuite is a social media management system and it allows users to manage multiple social media networks from a helpful web-based dashboard. There are loads of reasons to use this software and here are some of the most convincing.
You can manage 5 social media accounts for free. It's your choice what combination you opt for, but it can include your Facebook Profile, Facebook Page, Twitter, LinkedIn, Foursquare, or Google+ Pages
You can schedule posts in advance and across social networks
Hootsuite has a built-in URL shortener and link tracking capabilities
It allows users the chance to monitor hashtags, Twitter lists, and mentions
You can also use mobile apps to manage your accounts on the go
Twitter isn't anywhere near as useful a social media tool without the addition of services like Hootsuite and the paid version offers even more in-depth analytic tools and the opportunity to work in teams.
2. Buffer
Buffer offers a similar service to Hootsuite, but it's a slightly stripped down approach. For users that want to schedule and share posts at the optimum time in a given day, Buffer will serve you well. It may not have all the bells and whistles associated with Hootsuite, but there's still a lot that can be done with this free tool.
The Buffer app is browser-based and allows users publish to Twitter, Facebook, and LinkedIn. If a user spots content that they wish to share, then all that's required is the click of a button on the browser. The user then selects the social media network they want to target, and the content is shared without the user ever having to leave the webpage they're on.
The free Buffer account should be more than enough for most users but if it's not you can upgrade to a paid service. Don't rush to do so however and try the free version first. It's pretty powerful and it might just do exactly what you want.
3. Twitter Advanced Search
This may be cheating slightly, as this isn't a separate free tool. It is however hugely useful and of course it's also free. Most beginner Twitter users aren't even aware that it's there, so here are some of the benefits of Twitter's Advanced Search feature.
You can search for users tweeting within a specific geographic radius. If you're a non-profit covering a certain location then this tool should be used immediately
Search for users asking questions so you can answer them and grow your Twitter following, exposure, and increase your reach
4. Manageflitter
There are several alternatives to this tool, but Manageflitter does a good job. It's a free service that allows Twitter users to control their following with a click of a button. As you use Twitter and increase your following, it can start to get messy and that's where Manageflitter comes in. It allows a user to mass unfollow and clean up their account. It's a spring cleaning tool and one that helps keep your Twitter account streamlined and optimised for better performance. Here are some of the key benefits.
Unfollow accounts that are suspended or inactive
Find out users not following you back
Perhaps the best one: mass unfollow
To build a large audience on Twitter it can sometimes be useful to add users every single day. Then you can use a service like Manageflitter to unfollow and clean house to ensure that you have a healthy balance of following and unfollowing.
5. Storify
Twitter users can apply Storify to recap an event from their blog. The service works across different web sites and users simply select social media updates and media from across the web to create their own social story. Then, a user can take the information (or story) they've found and embed that story on their blog.
Users will find that Storify is a tool that's incredibly useful and it can provide highlights from any number of events, such as a business conference, a political speech, or even just a Twitter chat.
Twitter is a great tool for social media marketing, as well as sharing thoughts and events quickly, and of course just connecting with people. However due to its large user base it can become unwieldy and difficult to manage. Use some, or all, of the tools listed above to ensure that your Twitter experience is streamlined and optimised for the best use possible.