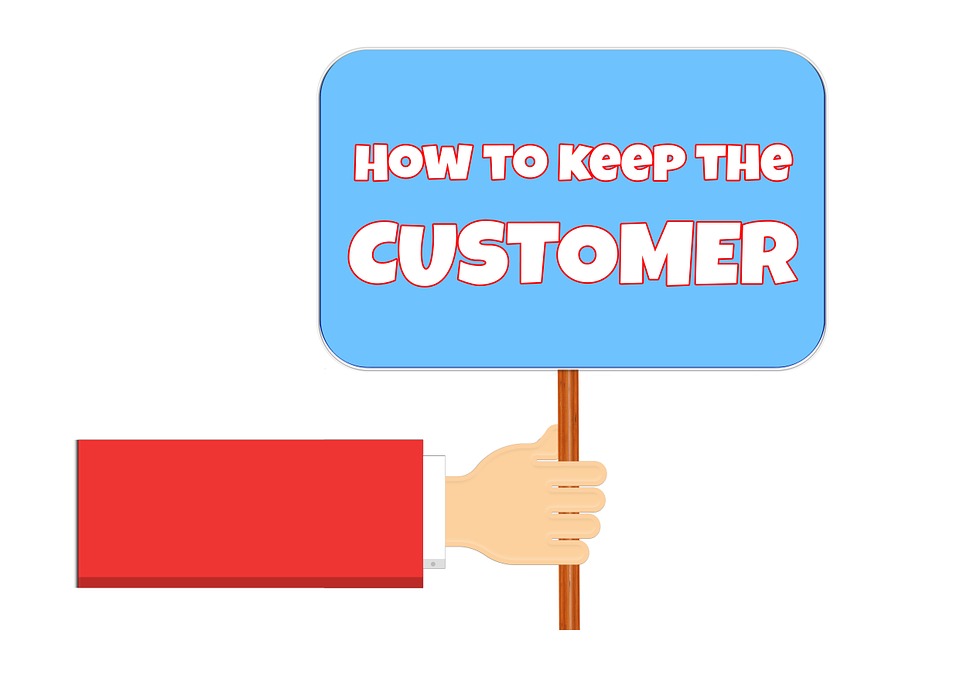 While attracting fresh customers and opening up new markets are essential to a business, it's especially important to hold onto the clients that you already have. Research estimates suggest that it can cost anywhere from five to ten times as much to land a new customer than it does to retain an existing one. Furthermore, a 10% increase in levels of customer retention may translate into an increase in value of 30% overall, for an enterprise.
The Office of Consumer Affairs (a division of the White House in Washington D.C.) estimates that a loyal customer will spend ten or more times the value of their initial expenditure, over the life of their relationship with a single company. Clearly then, having an established base of loyal customers is a recipe for stability and long-term success.
So in a digital marketplace where the immediacy and glamour of promotion made possible through technology can sway buyers in an instant, it's crucial to adapt – and to develop strategies for using online marketing and digital technology to encourage customers to stay, and for adding to your existing client base.
Know And Understand Your Audience
Market awareness needs to go beyond establishing a target demographic and developing promotional materials based on their perceived needs. Information and observations from a number of sources will already exist: purchasing histories, profile information from account registration or more public forums like social media, as well as monitoring and analysis of browsing and online activities.
For the purposes of customer retention, you should be seeking evidence of how your existing clients view your organization, and their dealings with it. Look for indicators of their satisfaction (or otherwise) with your product lines, customer relations, and levels of service. Then take steps to maintain those aspects that seem to be meeting with approval – and to improve on those issues that are causing concern.
Some proactive measures you can take to gain these types of insight include:
Applying website traffic and behavioural analysis tools to your corporate site, blogs, e-commerce portals, and other online presences to study visitor and customer behaviour
Using phased email sequences as a follow-up to completed transactions, and inviting feedback and commentary (This technique may also be used to increase customer engagement, as we'll see below)
Including questions in query, purchase, and after-purchase forms to elicit further feedback and comments
Using feedback analysis tools to study customer conversations, commentary, and behaviours on social media
Create Conversations
Receiving their money and distributing your goods and services need not be the end of your dealings with the customer – and it need not be an impersonal or passive process. Adding a personal touch to each transaction can go a long way toward creating and maintaining a positive impression in the mind of a buyer.
To attract new customers in the first place and to keep them coming back, it's necessary to engage them in some way – and to provide reasons for them to continue interacting with your enterprise. Your aim should be to open up a line of communication with your customers that simultaneously responds to their needs while reinforcing the fact that your organization has something worthwhile to offer them.
Your pool of market research, transaction analysis and consumer profiling data may be used as a source of ideas for online content that you can make available to enhance the customer experience, and to extend the reach of your brand. "Q & A"-style decision making tools, online estimators and calculators, recommendation tools: these are the kinds of features that can add value to a website or portal visit. And they add a level of interaction and dialogue to your dealings with a client.
Keep The Dialogue Going
Follow-up emails are a useful way of maintaining interest, after a purchase or site visit. Released in phases over several days, messages may be tailored to provide information on products or services just acquired, as an avenue for technical support and assistance, or as a promotional tool for related goods and updates.
Social media channels may be used as a platform for keeping your customers informed about developments in your industry, new product releases, "How To" guides, and specialist advice or resources. It's also possible to exploit the social channel to create communities and forums, where customers can meet and share ideas with like-minded others. Creating a solid link with your organisation (perhaps by having a staff member as group moderator) is another way of extending your reach.
Automate And Bolster With Technology
There are a number of tools to help automate the processes of online content distribution – and more particularly for crafting content that's targeted and tailored for specific customer personas and demographics. Whether you use a marketing automation platform or subscribe to a hosted service, the emphasis should be on intelligence gathering and analytics for actionable insights, lead generation, conversion, and the integration of various channels in producing content that's based on customer needs and preferences.
Ensure Continuity
Continuity in this sense extends beyond your output of promotional material – though content ported across various channels should be consistent in its message and branding, and formatted appropriately for the various devices and operating systems that your customers will use to access it.
In enhancing the customer experience, continuity may be achieved by something as simple as configuring portals and website forms to retain customer details and account information from transaction to transaction, keeping visitors logged in between visits, or making preferred resources available to users offline.
Offer Incentives
When properly implemented, loyalty schemes really do inspire loyalty – so they're well worth considering. Be sure to provide a clear definition of the terms, and some method for customers to "keep score". If a purchase or site visit merits a certain number of points, include a visible counter on each customer's account page, so they know how well they're doing.
Surprise bonuses and random gifts will always be welcome, and these may be awarded arbitrarily ("Prize Draw") or on a loyalty basis (time spent as a customer, number of purchases made, etc.).
And on a day to day level, convenience and exemplary service may provide incentive enough for customers to remain within the fold.
Monitor And Manage
It's an ongoing process, and market analytics may assist in establishing which parts of a campaign are working, and which aspects require tweaking or an overhaul.
You'll need to keep an eye on metrics that indicate customer response, such as Likes and Re-Tweets on social media, numbers of followers or fans, referral traffic on websites, and click-through rates on links and advertising.
And your emphasis should always be to put the customer first, and to seek new ways of enhancing their experience with you.
Get more leads, make more sales, grow your brand faster.