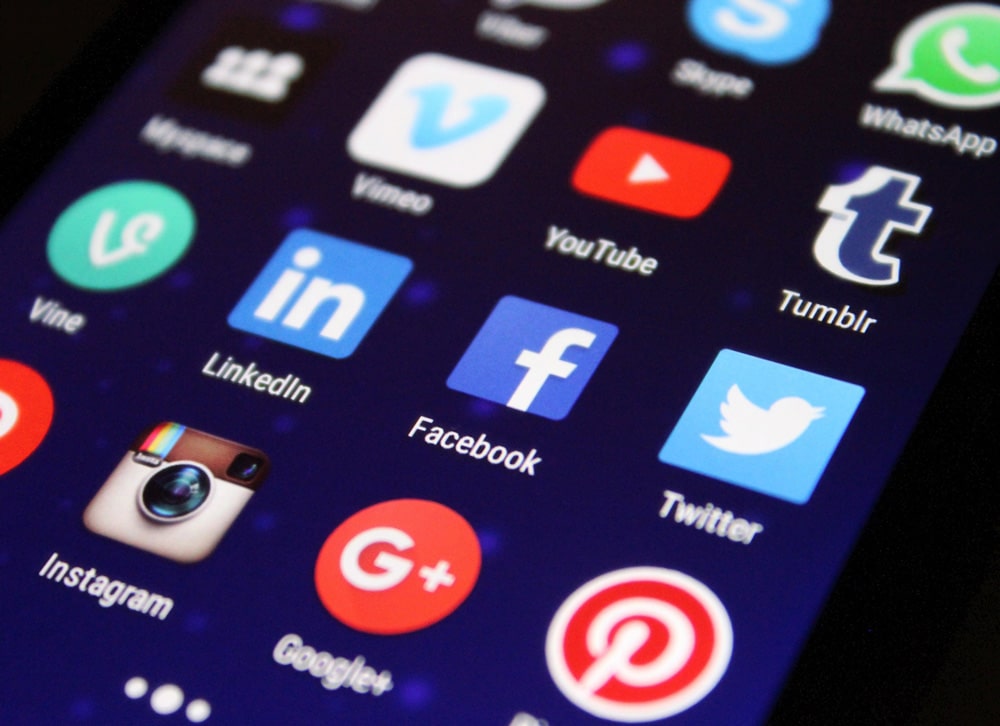 With over 300 million users (Digital Marketing Ramblings), LinkedIn is undoubtedly the social media of choice when it comes to professional networking. Indeed, unlike Facebook, Twitter and the other big players that provide platforms for social networking, the emphasis and niche point of LinkedIn is that it is there to provide users with professional links and networks. It is, simply put, built for businesses. A user can advertise and apply for jobs – posted directly onto the site – connect with other professionals in similar fields of interest, and share business or occupationally focussed information with their followers. True, these same things are possible on almost every social networking platform, but the difference with LinkedIn is that this is what it is primarily designed to do. There are no holiday snaps or links to arbitrary amusing YouTube videos on LinkedIn. No, LinkedIn's personality is professional. That's why professional users go to it, and that's why your business should too.
Create a Company Page
The chances are that you will already have a personal profile set up on LinkedIn (and if you haven't then you will need one of these too – you will be able to use your personal connections to help grow your business's following), but to really grow your company's web presence then the validation that a LinkedIn profile can achieve will pay off dividends.
Get Your Employees On Board
It is quite likely that your employees will already be using the site to drive traffic to your website. On their personal profiles they will likely indicate where they work and provide a link. As other users browse the site, looking for information and connections, the potential for them to find and click on such links is rather great – especially if your employees are providing solid and promotional information about where they work. By creating your own company page, you can take advantage of your employee's already-existing LinkedIn activity and affirm and even bolster any information that they are already giving out. The one thing that you've got to remember is that if LinkedIn users are finding directions to your company's website on your employee's profiles, then the best way to reach out to them is to provide a connection via the medium on which they found you in the first place. Connecting with people through the platforms that they are already familiar with and use regularly is very reassuring to your potential clients and customers, so take advantage of that.
Building Product Awareness
One of the great things about this is that you can combine a good practice in customer relations with building product awareness. Your business's LinkedIn profile will provide you with the perfect platform on which to share your website's blog posts and begin to engage in a professional discussion with your followers. The added features of a company page however also provides you with a separate space on which you can share, promote and discuss the services or products that you have on offer. Users are able to recommend your goods to other users, and you as the host of your page are able to measure this response.
Complete Your Profile
One of the most essential things to do when you first set up your business's LinkedIn page is to thoroughly complete every aspect of your profile. There is nothing more irritating to users who want to quickly glean some information from your site to find that they can't do so because of an incomplete profile. It's simply unprofessional in the first instance and will damage your company's credibility if information is missing and users will bound away again. So get those forms filled out in full.
Basic Information
You will find that there's a specific box in which you can provide some basic information about your company. It will be important for you to hit just the right note about your company here in just the right amount of words. If the blurb you provide is too long, users will be put off from even beginning to read it, and if too short then it looks like you haven't got very much to say. Hit the key-note quickly and sustain it for just long enough to impart all of the essentials, and leave it at that.
Job Posting
The careers section of your company's profile is where you can post any openings there are at you company. LinkedIn is an exceptionally good place for finding new talent – after all, it's a social network for professionals, so professionals are who you'll find.
Promote Your Products
Now is your chance to really start building on the profile of what your company will ultimately be known for – your products. LinkedIn will guide you through the process of advertising (including through an ad-campaign) and promoting your products to fully utilise the promotional tools that LinkedIn provides.
Use the Analytics Tool
You will find an analytics tab on your company page and it will be of invaluable use to you when trying to measure what sort of difference your company's LinkedIn presence is making. You will be able to track page views, and how many clicks have been made on your products or services so you can tell what's hot, and what's not.
So many people these days validate a company's credibility through their internet presence, and LinkedIn is absolutely one of the best platforms on which to promote your company. Get on it, get involved, get LinkedIn with the biggest online business community out there.
THE word in professional, persuasive, digital writing. Specialists in writing, tweeting and social sharing for businesses across the globe.