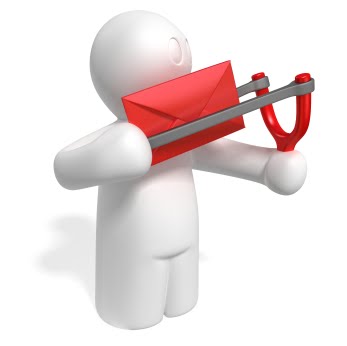 More and more of us are relying on social networks for our day to day communication needs. In fact a 2015 report of the world's six top social networks in terms of active users, four are dedicated messaging services. With Facebook Messenger and WhatsApp leading the charge for the western world and China's QQ and WeChat representing the East – Social network massaging is clearly big business right now.
It's easy to see why as well. These apps are normally free and, as long as users are connected to WI-FI, don't use up any SMS or data allowances. They also allow for more private interactions than platforms such as Facebook or Twitter allow for, especially when you consider the more disposable services such as Snapchat, that doesn't allow sent messages to be saved permanently.
So, with all of that in mind, let's have a peek at some of our favourite mobile messaging apps. There are a lot to choose from and all can offer something slightly different, and what you ultimately end up using is likely to depend at least partially on what your friends are using. However, there is nothing wrong with considering a few other options.
Join us then as we size up the opposing forces in the social network battle for messaging supremacy.
No list of social networks would be complete without the big blue behemoth throwing its hat into the ring. When Facebook announced that it was separating out its main network and its messaging service, the internet exploded with conspiracy twaddle about it collecting data and information on its users. Like that's not what social networks do anyway – how do you think targeted advertising works?
I digress though – Facebook messenger offers a robust messaging service, which is immediately available to anyone with a Facebook account. Delivery and read reports keep you updated on the conversation, whilst emojis and stickers allow for extensive personalisation options. It has a decent video calling service built in and allows for rapid exchange of photos and videos as well.
Also owned by Facebook; WhatsApp is incredibly simple to get started with (it uses you phone number rather than a username) and has tons of features and is ad free. Unfortunately not free to use after the first year, WhatsApp nevertheless allows for deliver/read reports, pictures, videos and voice calls. It requires phone functionality mind so isn't functional across all devices.
Very similar in form and function to WhatsApp – Viber uses your number to log in and offers text, stickers, emoticons, voice and video messages. These are all free if you are contacting other Viber users, but you can call landlines and non-Vibers for a fee. Also requires a SIM card to function.
Line is a great little network from South Korea that offers all of the features that you would normally expect from a messaging app, with a couple of unique ones thrown in for good measure.
First of all its LINE stickers feature wonderful and detailed cartoon characters, which are a cut above the usual emoticons offered by this sort of service. Featuring a mix of original and famous cartoons, these adorable stickers allow for far more fun and expressive chats. Some of the stickers are premium however and will require some microtransactions to make the most of.
The other unique feature of LINE is the games. Download the apps and play online with your LINE friends. This is such a great idea that I am surprised that more of these services haven't cottoned onto it.
Snapchat has become incredibly popular in recent years, especially amongst younger people. The main reason for this popularity is that it has a very unique feature – Everything that you send on it is temporary.
We've all maybe sent a message to someone that we have later come to regret, so it can be comforting to know that the evidence of it will not be permanently saved. The quick thumbed amongst you can grab a screenshot of the message before it disappears, but this is considered bad form generally and the sender is notified when this has happened.
Snapchat ran into some controversy recently when a hack allowed thousands of photos to be leaked online. However, the hack (dubbed: The Snappening) was on a third party app that allowed users to save photos without the sender being notified. Snapchat's user policy seriously recommends against using such apps as they cannot guarantee their security – as the case in point elegantly demonstrated.
Dubbed a "walkie-talkie" app, Voxer allows voice messages to be sent at the touch of a button, which is great for when the situation doesn't allow texting (such as when driving for example – just be sure that your phone is legally mounted on the dashboard). Voxer also allows for all the usual features of a messenger app so you can send texts and photos and make calls as well.
There you have some of our favourite social network messengers. Did we miss yours off though? Maybe you know of one that offers something interesting and unique that none of its competitors do? Please let us know.
Have fun.  
THE word in professional, persuasive, digital writing. Specialists in writing, tweeting and social sharing for businesses across the globe.