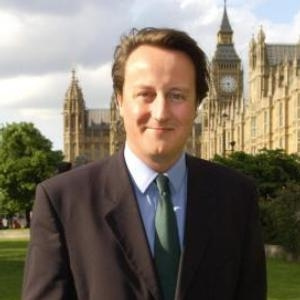 Whether you put your X next to them or not, the votes are in, they have been counted and verified, and David Cameron and the blues will be commanding Westminster for at least the next 5 years.
It has been a tightly fought election (though in the end it has of course turned out to be not that close at all), and the key policies on the debating table have been the NHS, immigration, the environment, the economy, the deficit, the impact of the SNP and UKIP.
But, if a little unfairly, though perhaps unsurprisingly, the wonderful world of web and tech didn't manage to ever really meet the main stage on the live debates, nor was it something that can be truthfully said the 2015 election has been fought over.
However, it has been there in the background, and, if you're reading this, then it is a fair assumption that you are in some way involved in the technology industry – and those largely un-discussed pledges in the Tory manifesto will be making a direct difference to you during the next half-decade.
Did The Coalition Live Up To Their Tech Pledges In Their 2010 Manifestos?
Before we go into what we can fear and look forward to in the next Government, let's stop briefly to take a quick look at the last – although this has been a somewhat surprising result in the election, it will of course be no surprise to learn that Governments have a bit of an irritating habit of reneging what they put down in black and white when trying to win votes.
Key Tory Tech Pledges 2010
All quotes taken from The Conservative Manifesto 2010:
P11: "create a better focus on STEM [science, technology, engineering, mathematics] in schools."
I think it's fair to say that this happened – and of course at the start of the most recent school year in September 2014, it has been part of the curriculum that all children from as young as 5 have been taught coding in schools, with the first GCSEs in Computer Programming to be sat at the end of next year.
P24: "will scrap Labour's phone tax and instead require BT and other infrastructure providers to allow the use of their assets to deliver superfast broadband across the country. If necessary, we will consider using part of the [BBC TV] licence fee that is supporting the digital switchover to fund broadband in areas that the market alone will not reach."
Again, the coalition lived up to this by introducing a "top-slicing" of the BBC licence fee, which was used to help fund the rollout of broadband (though the Government did receive some criticism for this effort).
Key Lib Dem Tech Pledges 2010
All quotes taken from The Liberal Democrat Manifesto 2010:
P17: "better government IT procurement, investigating the potential of different approaches such as cloud computing and open source software"
The cost of IT procurement has indeed been pushed down by the Government Digital Service (GDS). The internal network of the central Government now has its own cloud service as well.
P27: "support public investment in the rollout of superfast broadband, targeted first at those areas which are least likely to be provided for by the market."
Hmm. The previous Government did make some investment in the rollout of superfast broadband, but, when we look at it we see that BT walked away with most of that, and if you live in a rural area then you will know that superfast broadband will still be taking its sweet time to reach you.
P51: "tackle online bullying by backing quick-report buttons on social networking sites, enabling offensive postings to be speedily removed."
Well, this is a hard one to judge. While the likes of Twitter and Facebook have made some moves do deal with online abusive behaviour, who's to say that it was Government demands that engendered any change? Without wanting to come across as too cynical, it seems to me that public outcry over the abuse of celebrities (and perhaps more pertinently MPs) have been more effective. Just my opinion, mind.
What About This Time Round?
Ok, so that's what happened last time – have you noticed any meaningful changes for your industry, or indeed you broadband speed, over the last 5 years?
Whether you did or not, that Government has been and gone. The Tories now have an outright majority, so there will be no excuse for defaulting on any promises that they've made this time round.
So, what can we expect in the world of tech as we put The Conservative Manifesto 2015 through its paces? Let's see…
P15: "We are investing £790 million extending superfast broadband to rural areas – with 2 million UK premises already connected and 40,000 being upgraded every week."
Sounds good. The document goes on to pledge that the UK will receive "95% coverage" of superfast broadband by the end of 2017.
P15: "We will ensure that Britain seizes the chance to be a world leader in the development of 5G, playing a key role in defining industry standards."
A "world leader"! Well, that sounds rather grand. But I think they're getting ahead of themselves a little. 5G will come, but not, by all accounts, during the lifetime of this Government. A more realistic target for a meaningful 5G network coverage is 2022 – 2 years after the next general election.
P19: "We will also treble our successful Start Up Loans programme during the next Parliament so that 75,000 entrepreneurs get the chance to borrow money to set up their own business."
This equates to £300 million becoming available for start-up loans. So, all you techy types out there with ideas for the future should try and tap into some of this.
P21: "We will work with the Automotive Council in support of our resurgent car industry and direct further resources towards the Eight Great Technologies – among them robotics and nanotechnology – where Britain is set to be a global leader."
Does this mean that further testing of driverless cars on UK roads will be encouraged? It's conveniently a little unclear as to how much exactly "further resources" equates to when talking about the Eight Great Technologies. But here they are: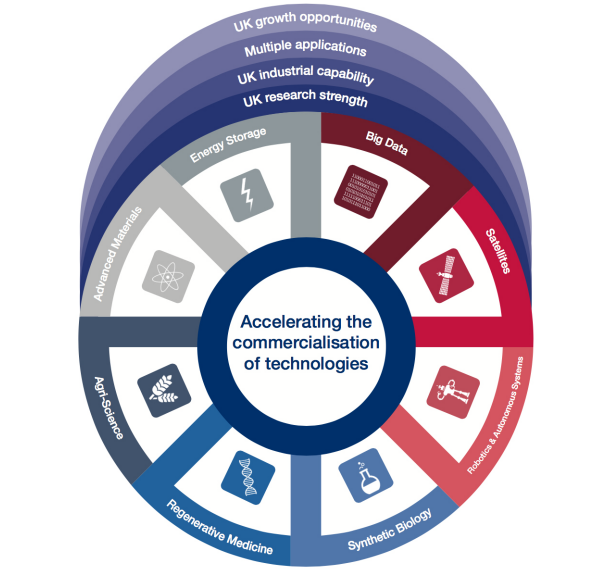 (Image Source: www.gov.uk)
P21: "We have delivered a network of catapult centres – R&D hubs in the technologies of the future – and we will create more to ensure that we have a bold and comprehensive offer in place for Britain's researchers and innovators."
Again, a little unclear as to what that actually means, but, suffice to say it's there in black and white, and all of us who work in the tech industry need to be on top of this to ensure that these promises are articulated more coherently, and then pushed through.
What have we missed? Are there any more gems for the tech industry in the Conservative Manifesto 2015? Please highlight them for discussion below.