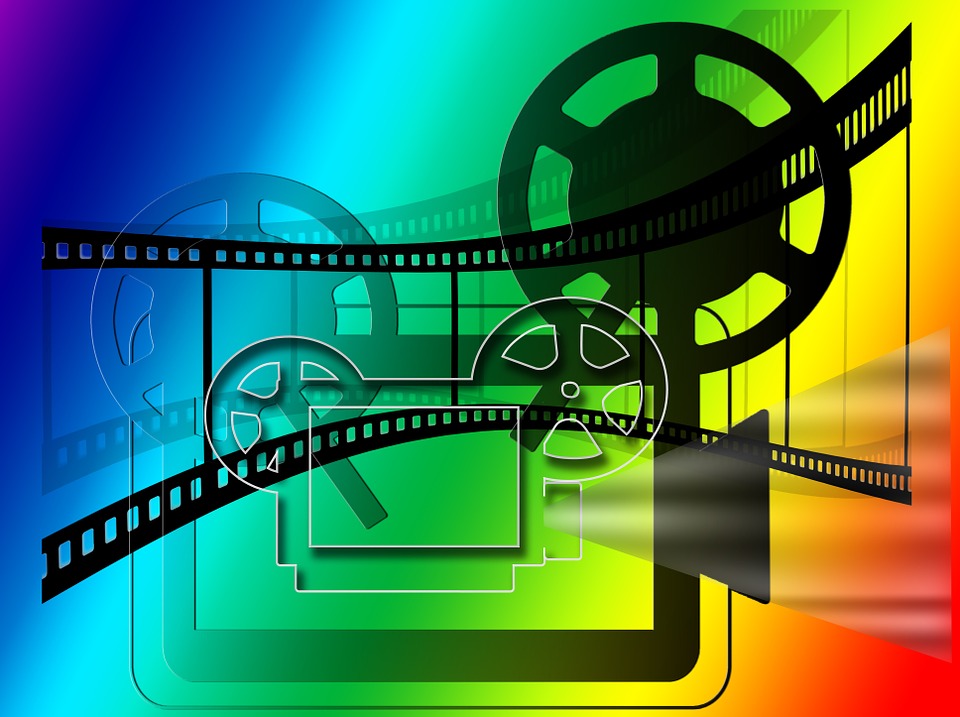 Are you using video as art of your content marketing strategy?
Well, if you're not, then it's about darn time that you started.
You will have no doubt noticed that the web – and social media in particular – has gone visual. All the blog posts that you create you will naturally (I hope) be attaching a featured image to – cuz there ain't nobody who's gonna click on a link without an image in 2016.
But, images are one thing – what's really taking the world by storm these days is online video.
Facebook, especially, is full of it. In fact, you might be surprised to learn that Facebook has indeed surpassed YouTube for the amount of video views per month. And now of course there is Facebook Live to contend with – it's video, video, video, all the way home.
Importantly, though, video marketing works.
Let's take a look at some stats:
Social video generates 1200% more shares than text and images combined
Companies that use videos enjoy 41% more traffic
Videos on landing pages produce 80% more conversions
Incredible, aren't they?
They surely make me want to go out and start making even more videos for my brand.
But, you might be thinking that video creation is difficult, expensive, and really only the reserve of the big business with the big budget.
Well, that might have been true just a few short years ago – but this is 2016, people, and you must realise that the world wide web provides pretty much anything we want for us all.
And so it is true with video.
Sure, most small businesses simply haven't got the budget to pay for expensive film equipment or hire in professional animators to make some promos. But, what everyone has access to is free stock video footage, which is very simple to splice together and put your message over it.
Here's where to find some…
10 Great Resources of Free Stock Video Footage
1.      Vimeo
Yes, that's right. YouTube's tiny rival Vimeo is not just a place for uploading video, but downloading the stuff too.
They have a page dedicated to free downloads, all of which are in HD, and can be used in any which way you like to make your own promotional videos. Cool, huh?
2.      Pixabay
Not just your go-to resource for high-quality free images, Pixabay also has a pretty super, if limited, catalogue of free video. There are some cool little animations, or film footage to choose from. Despite the catalogue's limited size, this is actually one of my favourites.
3.      Mazwai
Mazwai has undeniably beautiful and quite interesting videos with a Far-Eastern feel to them.
The problem with the site is that there is no search, so you simply have to scroll down the list, clicking on the various offerings until you find something that you want to use. It could be worth it, though, to find those perfect 7 seconds of footage that will transport your sales to the next level.  
4.      Coverr
Coverr's unique selling point is that it produces free videos to use in the cover banner of your home page – however, once you download one, of course, you can use it however you like.
The footage is free, and 7 new videos are added to the site every Monday – so make sure you add it to your RSS feed.
5.      Cute Stock Footage
Don't be fooled by the name, the free section on Cute Stock Footage contains very little that could be described as being "cute".
There are overlays to choose from, and a decent little catalogue to keep you interested.
6.      Videvo
Videvo.net is a brilliant resource for free stock footage and motion graphics. Really good, in fact.
The library is updated every week, and there is a decent search tool to help you find what you want. Highly recommend this one.
7.      Stock Footage For Free
Here's another one that comes with this blogger's firm stamp of approval. Stock Footage For Free is exactly what it says it is.
All videos are royalty-free and can be downloaded by anybody, used anywhere, forever. Boom.
8.      Pond 5
The free collection of videos on Pond 5, at the time of writing, has nearly pipped 10,000 – so plenty to choose from.
There is a lot vintage footage on there, which might be exactly what you're looking for! On the other hand, it might not.
9.      Videezy
Videezy has another large collection – over 4,000. All free and in HD. A good search tool makes this another great site to check out.
10.  Pexels
Pexels has a beautiful website, and indeed beautiful free stock footage to download. A slight drawback is that the catalogue isn't huge, but no doubt will grow over time.
Know any more great free resources of stock footage? Let us know!
John Waldron is a writer with markITwrite who regularly writes on lifestyle and technology. He is also a fiction writer who has penned a number of short stories, play scripts, and stories for children. He is the author of the foraging blog, First Time Foragers: Recipes and Stories for Beginners. He has a First-Class Honours Degree in English with Creative Writing and an MA in Professional Writing from University College Falmouth, Cornwall.