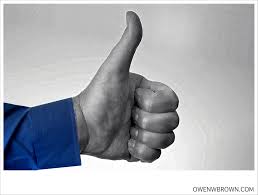 There's a lot of talk out there about Facebook fan pages being little more than a vanity exercise and it is true that Facebook 'Likes' are one of the lowest converting currencies on the open market.
It's down to you to get more from them, though, to mine the resource more effectively and turn that casual interest into a truly engaged follower. The classic mistake is to treat the Facebook page like an advertising hoarding that just pushes your product on potential customers. If that's what you have right now, you need to change.
There are lots of different ways to engage your audience and make them invest their time, emotion and eventually money in your vision.
Here are just a few.
#1: Ask the right questions
Sounds obvious, doesn't it? But the secret to Social Media, especially Facebook, is to create two-way dialogue. So ask your fans what they like, make it relevant to your product but also don't be afraid to step (slightly) outside the boundaries.
If you sell insurance, ask them their greatest fear. If you sell cars, ask them what the best tyres are. Ask questions you want the answers to, this is invaluable market research as well as a way to get fans talking.
Critically, get involved with the conversation. Spot opportunities to steer the comments in a particular direction, to stir up the crowd and to keep the comments pouring in. Get the commenters talking to each other and one simple question can run and run.
#2: User-generated content
Some companies are locked into the idea that they need to create all of their own content. That's expensive, time-consuming and can be painfully sterile. How do you get your customer's content? Simple, ask them! Everybody loves to see their name up in metaphorical lights and if you can bring your customers in, then they will bombard you with relevant content. You'll need to filter it, but just ask for your fan's input and you'll be shocked at how willing they are to get involved.
Like anything this can take time to gain momentum. The first time you ask you might get a few, but keep going through that first time and you can soon have regular features on your page that draw more views, shares and likes than anything else.
The customer will become your PR, too, sharing their moment in the sun with all their friends and helping your page or post go viral. Every internet marketer's Holy Grail.
#3: Cross Promote
If you're positing content on Facebook, don't just leave it there. Promote your posts, contests and pictures across Instagram, Pinterest, Twitter and, if it's relevant, LinkedIn.
#4: Reward fans that lead the way
On every page there are certain fans that are more active and more open to a two-way conversation. If you have regular posters, don't treat them like stalkers. Talk to them, engage with them and send them something or give them a discount. Show others that you care about your community and others will follow. You can also hold competitions so that your most ardent fans will compete to get the prize, just make sure it's worth their while.
#5: Repurpose content
Do you have a series of stunning photographs produced for your brochure, or a lot of shots that never made it to the website? Use them on Facebook, but use them with a purpose. Release a shot on to the newsfeed, give it a hook and pose a question. It's free content, so if it creates a buzz then your ROI is immense.
Make sure the images are optimised for 403×403 pixels and don't just link to a thumbnail, as larger images tend to grab the eye.
Use video, too, and see what has the biggest impact through your Facebook Insights. If video is a potent gateway for new fans and works wonders, you then have the information you need to push for a budget to make more.
#6: Inject some fun
Just a little personality in every post will help the fans engage. Hubspot recently revealed that posts with a smiley emoticon received 57% more likes and 33% more comments and shares. You might resist the smiley, you might think it's the sign of a moron – more fool you if you don't use it.
#7: Caption competitions
These give the community the chance to run wild, so you had better keep a close eye on the answers as internet trolls could subvert the whole process. Done right, though, a caption competition can work wonders.
Your brand doesn't even have to be in the picture, just choose a scene or image that reflects your values and the subtle advertising effect can be far more profound than jamming your product in people's faces.
When they are allowed and encouraged to express their creativity too, fans will surprise you. You may even get your next advert, or at least inspiration.
#8: Like vs Share
This is a clever psychological trick to get your audience to spread your message for you. Run a vote between two options and ask your fans to 'Like' to vote for option A, or 'Share' to vote for option B.
These are visible and your fans can see an instant effect of their action, it's also a vote that cannot be rigged. Of course you can include your brand, but this type of vote is best saved for big issues that face everyone, environmental concerns or even politics if you want to get brave. Use emotive subjects and this simple technique can help spread your content like wildfire.
#9: Share quotes
Famous quotes, occasionally even obscure ones, can resonate with your fans and spark a discussion. They can even subtly reinforce your brand message, when you choose quotes and people that share your vision, company ethos and brand mission. Just remember to keep quotes positive, or you'll sound like that whiney attention seeker that constantly posts drivel about how the world is out to get them but they are too strong for that. Nobody likes that person.
#10: Use hashtags
Hashtags may have been shamelessly borrowed from Twitter, but they're a great addition to Facebook to help you tie in to trending topics. Keep an eye on what people are searching for, effectively research hashtags the same way you would with keywords and ensure that you're tagging highly visible terms that will bring new fans to your page and make them actually engage with something right now. Random tags can irritate and alienate, that's not what you're trying to achieve here.
#11: Don't forget your call to action
Just because it's social media, doesn't mean it's time to forget the basics. If you want people to share something, ask them. If you want them to vote, tell them to cast their vote now. If you want people to come to your site for the full story, issue the invitation. Try different calls to action, see what works best and then focus on that method.
#12: Check when your fans are online
Facebook is great, but it has a nasty habit of burying your posts in overactive newsfeeds in a hurry. So make sure you're posting when your fans are online. Half the battle is to get your post to pop up in a newsfeed and grab their attention.
If your fans have to dig down to get to your post, they probably won't. So schedule posts for when your fans are actually there, and make sure you're there to follow up on the feedback. Insights will help you with this as it now has a section that tells you when fans are online the most, giving times and days.
#13: Create custom apps
This is the next level of fan engagement, but they don't need to cost frightening amounts of money and there are a number of customisable apps out there on the open market. They can do anything from take the fans to your podcasts, drive sign-ups to harvest email addresses or even send them to your Twitter feed. Collect data where you can, it gives you another plan of attack for later.
#14: Study your competition
Facebook is an open book. Sign up to your competitors, see what worked for them and reverse engineer the best results for your own purposes. You won't get access to their insights, but you really don't need them. So get your notepad out, go through competitor's Facebook Page and see what can work to drive your engagement.
#15: If you can't say something nice …
Then get someone else to do it. Social media relies on being social and not on arguing with someone that may have criticised your product. Be nice at all times, even to trolls (who you should warn then delete and block if they continue) and don't allow yourself to be drawn into bickering, it's not good for business.
Image: Owen Brown
THE word in professional, persuasive, digital writing. Specialists in writing, tweeting and social sharing for businesses across the globe.