None of us do business in a vacuum. Whichever field you're in, there are others out there selling similar products or services – perhaps at a different scale, and perhaps in a different location. But it's a global market now, and with the reach of online advertising and e-commerce portals, you'll find yourself in competition with establishments from just around the corner, or right across the world.
To thrive, it's essential to be aware of what others in your industry are doing, and how well they're doing in comparison to you. It's also possible to learn from them, and to use the knowledge of their mistakes and successes to inform and improve your own business.
In this article, we'll consider 5 apps that can help you put a discreet spotlight on your rivals, and to monitor their activities and the reactions to what they do.
I Spy with…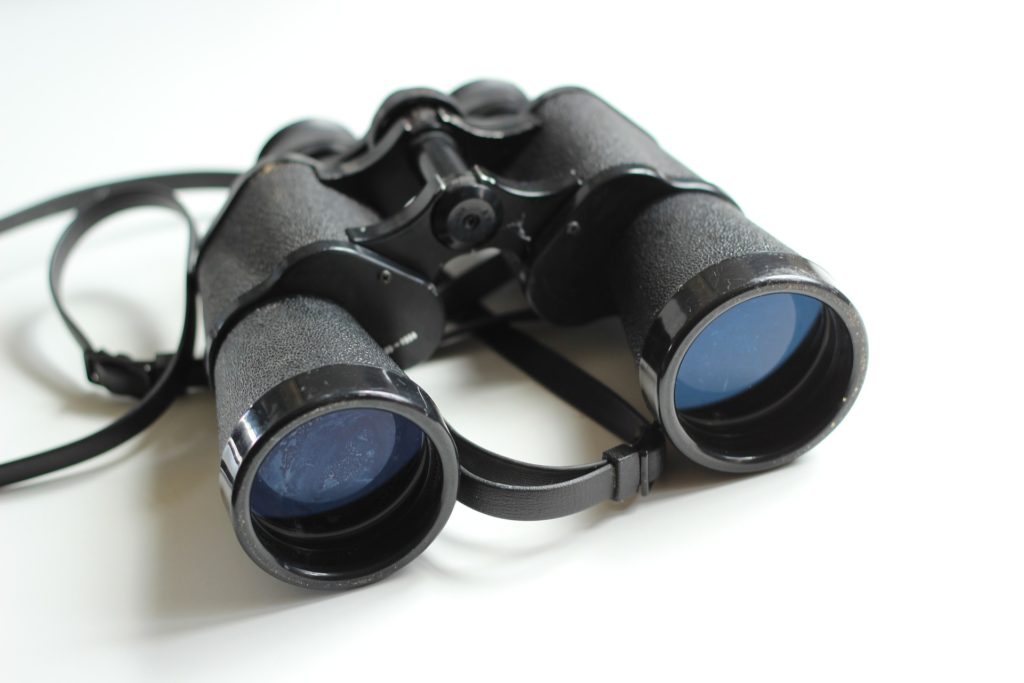 , in assessing their relative performance. Here are some of the yardsticks you can use:
Price Comparisons: Consider what your competitors are charging for products or services similar to the ones that you supply.
Unique Selling Points: How the various organisations in your field try to distinguish themselves from everyone else.
Brand and Message Consistency: Whether or not the image and message projected online is the same or markedly different across different platforms and social media.
Website Performance Issues: Ease of navigation, visual style, whether the sites are compatible with mobile devices, and how much activity they see.
Traffic Breakdowns: How many visitors do your competitor's blog or website generate, and where do the visitors originate from? And what do they do, while on your rival's site?
Testimonials and Customer Profiles: Who likes what your competitors do – and who doesn't? What are the highest and lowest performing customer demographics?
Partnerships and Collaboration: Find out which organisations are teaming up to work on joint projects – and which potential partners may be amenable to working with you.
With these issues in mind, you should assemble a tool-kit of applications that will enable you to monitor all of your areas of interest. Here are 5 apps that could help.
Agorapulse
Agorapulse is a content management platform for the scheduling of promotional campaigns. Blog posts, adverts, videos, photographic images and other materials may be stored in your account, and released at set intervals. But unlike many other such platforms, Agorapulse includes tools for monitoring the activity of your rivals.
The tools provide insight on the social media campaigns that your competitors are engaged in, including details on their page and fan postings, how their material is being received, who's talking about them, who's following them on which platforms, and what level of interaction they have with their customer base.
Compete
Compete is a website analytics tool that digs into search statistics to uncover which keywords are having the greatest success in steering visitors to your own website, and to the websites of your rivals. This analysis may be used to gauge how effective your own SEO efforts have been, and how you compare to the traffic being generated by others in the market.
InfiniGraph
Knowledge is power, and InfiniGraph capitalises on this by providing information on social media activities throughout your industry. It's a free service that can not only help you monitor what's being said about your competitors and what they're doing, but also keeps you abreast of current trends and hot topics in your particular field of interest.
SimilarWeb
As its name suggests, SimilarWeb is a website comparison tool. But the service goes beyond that, by supplying statistics for your competitors' mobile apps as well.
Detailed Traffic Reports can tell you where your competition's site visitors are coming from, with statistical breakdowns of the amount of time that visitors spend on the site, traffic referrals, bounce rates, levels of engagement, and demographic details that include rankings by country, or across the world as a whole.
There's a free trial version, and various paid packages ranging from around $99 to just under $3,000.
Socialmention
If you don't have that much money to spend, Socialmention is a free service which lets you search the social media spectrum for different company names, to discover what's being said about them, and how often their brand or product names come up in the social conversation on various platforms.
Beyond the Software…
Having a set of tools is only part of the story. There are also steps that you can take independent of the software, to help maintain your competitive edge.

Know Your Enemy: You can use the observations and statistics you get from the tools to gain a better understanding of the nature and activities of your rivals – and you can also determine which of them are actually or potentially a help to you, rather than "the competition".
Know Your Target Audience: Use the website activity logs and social media monitoring to find out what your target demographic finds of value, and what issues most concern them. If you understand the likes and dislikes of your intended customers, you can better tailor your production and marketing efforts to draw them in, and keep them interested.
Extract the Keywords: Your suite of tools should also reveal the keywords that relate to the currently trending topics, hot buys, and burning issues. These may be incorporated into your own work, to help improve your SEO profiles.
Read the Industry Press: If you keep an eye on the blogs, e-zines, and mainstream media offerings relating to your specific industry, you'll be better able to position yourself within the market, by adopting the latest techniques and responding to current debates and issues.
Read the Reviews: The reception of new product releases and reactions to services and goods already on the market can reveal which of your competitors are innovating or stagnating – and how your own output compares to theirs.
Keep It Fresh: On your own part, you should always strive to be innovating, with the products and services you put out. In addition, posting fresh content on your website, blog, and social media will help keep the conversation about your brand growing, and give the search engines a continuous stream of new material to catalogue and rank.
Get more leads, make more sales, grow your brand faster.