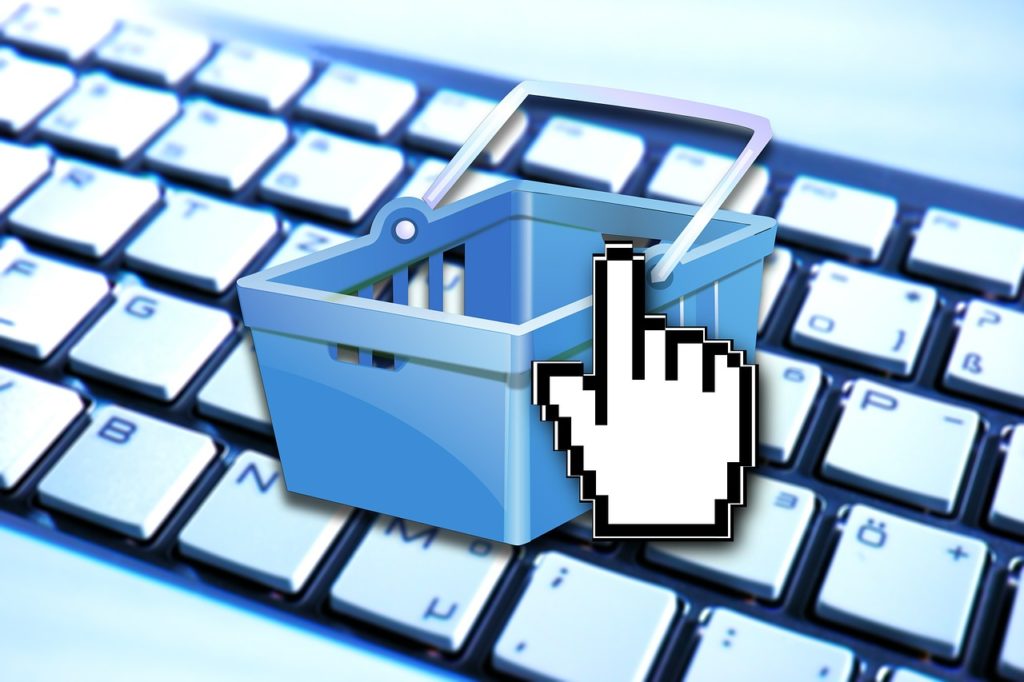 Everybody likes to head online and indulge in a bit of retail therapy every once in a while, and if you've got an online store then you will no doubt appreciate this this more than most. But, what is it exactly that make us buy one product over another online? Why do we favour some site over others? Indeed, what is the psychology deeply nested behind some of the most popular online stores that we all visit again and again and again?
Firstly, let's take a look at some statistics. Incloud have produced a wonderful infographic giving us the lowdown on online shopping habits, and this is what they found:
Sit Speed Is of Utmost Importance
Online consumers, it seems, are an impatient bunch. And what's more they can hold a grudge. If a site or a page doesn't load in just 3 seconds, 57% of online consumers will effect a bounce and abandon the site. To make matters worse, of this 57%, a massive 80% will never return to the website again. So, you need to do whatever it takes to make sure that your site loads quickly and cleanly on every browser every time. Put simply, your business depends on it.
Imagery and Video
Images are also a hugely significant factor in persuading the casual browser to convert into a purchaser. It almost goes without saying that you should include a picture of the product that you're selling – but just one is not enough. According to Incloud, offering multiple images of your product generates 58% more completed sales. Indeed, 25% of people return goods because the product was not what they were expecting – so having multiple images ensures shoppers exactly what they're buying before they click 'purchase'.
Videos, too, can influence sales. 50% of consumers, in fact, have more confidence in a product after watching a video. These days, anyone can make a pretty decent video with just a smartphone and some free editing software or even an app, so put one together and reap the returns.
Reviews
It's well known that new customers trust the opinions of existing ones far more than they do any literature or other media produced by the seller him/herself. It's just natural – we're wary of anything a marketer might say, because their job is to always paint the product in the best light, and overlook any problems with it. So, it's imperative that your storefront has a space for all your happy customers to leave all their great reviews about your goods, as these are in actual fact much more powerful advertisers than any colours or wordage that you yourself can muster.
Indeed, 85% of new customers read online reviews before deciding on making the purchase, and, out of these, 79% trust the review as much as they would a personal recommendation. Trust, it seems, is a massive part of online consumer psychology – 67% of consumers read up to 6 reviews before they feel they can trust a business enough to make a purchase.
Checkout Abandonment
The average rate of checkout abandonment stands at 67.4%. That's nearly two thirds of your customers getting cold feet before completing the purchase. Why is this? Well, here's the low down of why people bounce at the last the last hurdle, so take heed so you know what to avoid:
41% found hidden charges at the checkout
29% didn't like having to register before buying (so consider including a guest checkout option)
11% found the delivery details to be unclear
10% were put off by a lengthy checkout process – it is advised that you keep this process down to only 5 steps or less.
8% didn't like the fact that there was no phone number provided on the website
1% other reason – can't really account for those
Other things to consider:
Men are more likely to abandon their cart than women
The 25-44 age group contains the most prolific abandoners
42% of shoppers claim to be cost conscious
16% are just window shopping in the first place
Shipping
We all know that when shopping online we will inevitably have to wait for our goods, and that a shipping charge may be incurred. It's the price we pay for being able to browse at our leisure. But what difference does the shipping time and costs really make on our decisions to make a purchase. Well, it's certainly not insignificant – 59% of consumers consider the shipping costs before making the purchase, so try and make them as low as possible so you don't frighten too many away at this stage. Indeed, 44% will abandon their cart if the cost of shipping is too high, and 53% of customers cite low-cost shipping as a reason to switch retailers.
24% of consumers also think that same day delivery is important.
Payment Methods
This can indeed be the clincher, and rightly so. 80% of customers want to see trustworthy card logos displayed on an online store – MasterCard, Visa, PayPal, American Express etc. 40% also want multiple payment options, and 59% will abandon the shop if their preferred option is not available, and PayPal, it seems is the big one. Indeed, 60% of all web transactions are conducted via PayPal, so make sure your site supports it.