You must find the right Instagram tools to use for your social media marketing efforts in order to make it successful. In this modern world of business, it is essential to bolster your digital marketing strategy, and the best way to do so is to use one or several social media channels. Ideally, using Instagram will provide you with higher returns for its features and benefits. These are:
It is the most popular social media platform

.

It is widely used by people to find their favourite brands and products. 




It is a specially designed mobile app that will help you to showcase your product through

captivating visual branding strategy

.

 
All these will ensure that you get impressive faster AD results from your social media marketing campaigns. This will ensure higher revenue and profits for your business, the better achievement of your attendance goals, and ensure the desired growth of your business. 
However, when it comes to using Instagram for your social marketing, you will need to know the right ways to go ahead and use different tools that are designed to make this visual platform more effective. Here are some useful tools that will help you to create the best content for Instagram, post it at the right time and regularly.  

Tools to filter images
Since Instagram is all about pictures and videos, you will need to make sure that these images are appealing and relate to your brand, business, product, and the message that you want to convey to the users. Several Instagram tools will help you to filter your images in addition to using the native filters of the platform itself. These are: 
VSCO: This is a commonly used free app by almost all Instagram users that comes with a link to connect with your Instagram profile. This tool, which is rightfully termed as 'the tool for creators of a community.' Will enable you to edit the photos to get enhanced exposure both on the VSCO app and Instagram.

 

Wordswag, Typorama, and Over: These free tools are more like the Canva of Instagram. These tools will help you to post inspirational quotes consistently that will be hard to tell whether those are graffiti or not.

 

Enlight: This tool will help you to be creative in the best way possible even if you do not have the best skills in photography.

 
You can also use other photo editing tools like Afterlight and Facetune to edit faces when you post interviews or close-ups of your staff.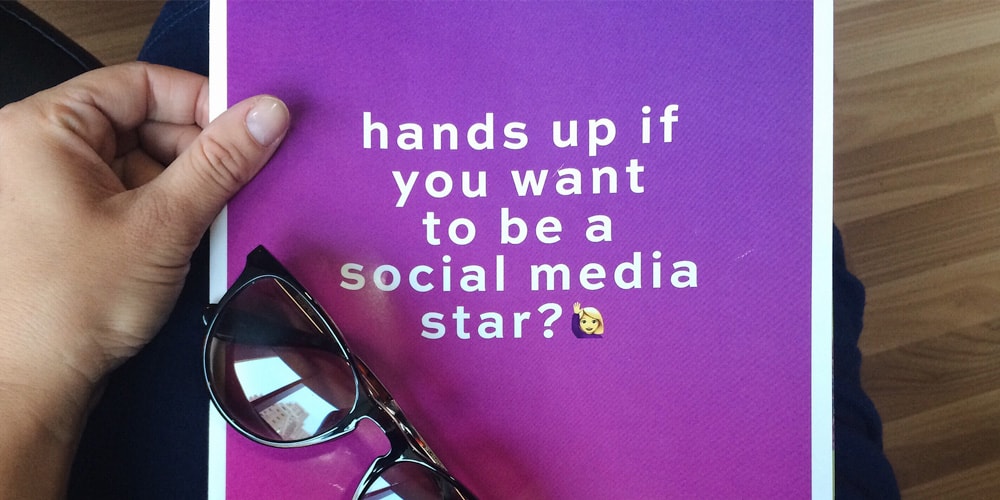 Tools for marketing
There are also a few Instagram tools that will help you in marketing your business and product as well as gain a lot of followers on this popular platform. These are: 
RiteTag:

One specific tool that will help you in hashtag queries and use the right hashtags so that your images are discovered more easily. All you have to do is right-click on any text or image and instantly get a list of hashtag suggestions. These hashtags are selected based on real-time engagement.

 

Grum:

Will help you to schedule your Instagram posts right from the web without needing to use your phone. This tool will help you a lot because Instagram mainly does not allow scheduled posts. You can also post your content from your desktop. This means you will not need to type on the tiny keyboard of your phone.

 

Instagrowth: Just as the name suggests, this tool will ensure the organic growth of your Instagram account, helping you to gain more

Instagram followers

. This will drive massive traffic and allow you to reach your target audience. 

 
All these tools will make your Instagram account more visible, helping you to gain more likes, follows, and comments. 

Tools for monitoring
There are also a few different IG tools that will help you to monitor your account, the activities, and engagement.
One such helpful end-to-end Instagram analytics tool is Iconosquare that comes with significant features such as: 
It is specially designed to manage your social media efforts more efficiently and effectively.

 

It will give you all the data required to monitor the performance of your Instagram campaign.

 

You can track different insights such as how the audience has grown, who all have unfollowed you recently, the ideal to post, and the specific Instagram posts that got the most engagement.

 

It will also help you to schedule all your Instagram posts and plan everything well in advance to reduce your time and efforts.

 
The best part of this tool is that you can do all these from a single dashboard as well as help you to identify several Instagram Influencers for your brand.  
There are also other tools like Gleam that will help you to run contests on Instagram and social media to drive more engagement and capture more leads. This app will allow you to integrate several other services like MailChimp, Twitter, YouTube, SalesForce, Pinterest, Shopify, and more. 

Tools for effective promotion
Lastly, when it comes to the promotion of your brand, business, and product, you can use these specific tools. These are: 
Buffer: This handy and popular tool will help you in several marketing activities apart from scheduling your posts, such as analyzing and amplifying the reach and performance of your posts. The intuitive dashboard will help you to set reminders to your videos and images to post as well.

 

Foursixty: This

eCommerce

-oriented marketing tool will make your Instagram feeds more shoppable. You can create galleries similar to your Instagram feeds. Users can click on these to visit the product page directly. You can even curate the user-generated content to ensure higher engagement.

Crowdfire: This is one of the best tools for brand promotion. This will provide you with different metrics on reach and engagement of the post along with useful post-performance analytics you can even make a historical analysis of your Instagram profile to know what the users like and what they dislike.

 
All these tools will make it easier for you to make the best use of social platforms, especially Instagram, for the brand and product promotion.