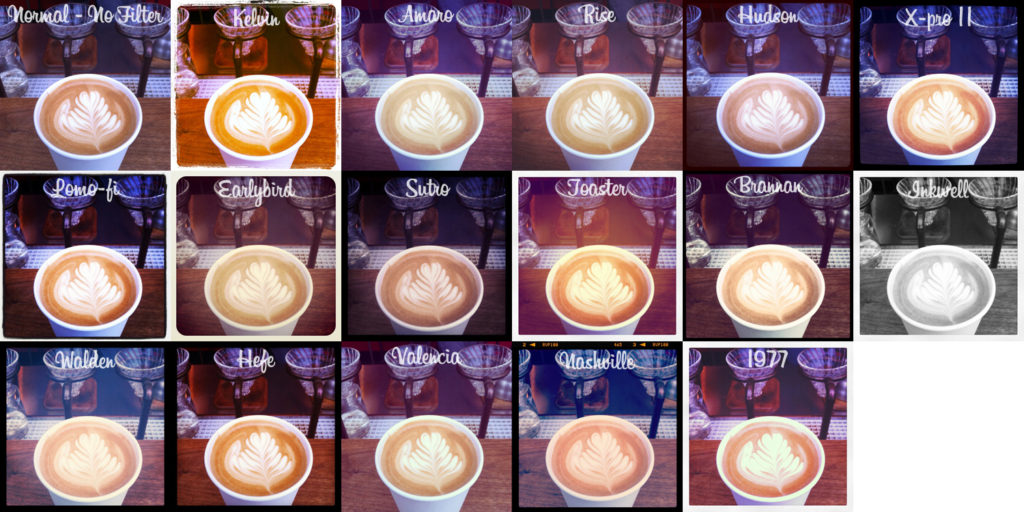 Instagram is still often overlooked as a means for a business to market itself. However, it is an ever-growing community, and, frankly, no social media outlet should ever be dismissed by a company to be included in its social marketing routine. Indeed, by branching out into a new social media, you will inevitably be reaching out to new business, and in fact Instagram is one of the very best platforms – with a very particular user experience – on which to launch a meaningful marketing campaign.
What is Instagram?
Launched in October 2010 and acquired by Facebook 18 months later, Instagram is a social network where users share photos and videos from a mobile application, available for both iOS and Android. Although a mobile-first network, the Instagram community can also use the Instagram website Instagram.com to log in and view their news feeds and browse user profiles.
Businesses are increasingly using Instagram as a further means of engaging with their fans and customers, with over 75% of leading brands now already present on the platform. And so they should, with 13% of all internet users already using Instagram, the site enjoys a monthly user base of more than 200 million (DMR Digital Marketing Ramblings).
The chances are that your brand may already be being discussed on Instagram, so it is in your absolute interest to join the conversation and help to shape the way your brand is perceived, as well as taking the opportunity to engage with your clients and customers, and potentially convert a few more.
Getting Started
Links to Your Site
Signing up for Instagram is as simple as signing up to any other social media, so no need to walk you through filling out the sign-up forms here. Instead, it is probably more pertinent to inform about how links work on Instagram. They don't. That is to say that on any pictures or videos that you upload to the site, you will not be able to include clickable links – and the same goes for any captions or comments that you attach to any of your posts. The only clickable links that you will be able to provide are within the bio of your user profile. So, if you want any direct traffic arriving at your site via an Instagram referral, that is the only place in which you can get it from.
Building Brand Awareness
No, Instagram, at present at least, isn't about improving the SEO of your own website, nor indeed is it a direct means through which you can generate revenue. Instead it is all about building brand awareness and finding visual means through which you can interact with your fan base and followers. If you're in the fashion industry, for example, you can use the platform to post photos of customers wearing your new designs, and promote yourself that way. Or, if you want to add a more personal touch to your largely faceless corporation, then Instagram is the perfect place on which to post some photos of activities around the office, introducing a few faces that work behind the scenes of your brand.
But indeed your photos will have to be of great quality. Instagram plays host to thousands of outstanding amateur and professional photographers all around the world, and the photos you most often find on the site are nearly always exciting in some way. They can be awe-inspiring, profound or even just fun, and the trick for your business will be to find the right balance between the fun images and the pictures from your business.
Growing Your Following
Cultivating a decent sized, active following on Instagram works in pretty much the same way as it does on any other social media. The first thing you will want to do is connect it to your Facebook account, allowing you access to all of your Facebook connections who use Instagram. Follow all of these users, as these are your fans, and you will find that a fair percentage of them will follow you back. But don't just follow your Facebook fans. Seek out others to follow, and engage with them by liking and commenting on their photos. This will encourage similar actions in return. Finally, with all the photos you post, make sure you are using relevant and popular hashtags so that still other users may find you.
Inspire Your following
Rather than going for the direct sell, Instagram allows you the more subtle opportunity to inspire your fans and customers in new ways to use your products. A brand that sells food products, for instance, might include pictures of all the different meals that can be made using them. A car manufacturer might photographically point out all the little gadgets and gizmos on the car's interior.
It's all about being creative on Instagram, and about building brand awareness and helping create a personality for your brand. Without the ability to integrate endless links back to your website, you have to instead use the platform to create a much more powerful image of yourself, so that users will actually be inspired to type your web address into the address bar themselves. It's the perfect opportunity to get creative, and one that you shouldn't shirk at, because, as time goes on and the user base continues to grow, you will find yourself being the only one.
THE word in professional, persuasive, digital writing. Specialists in writing, tweeting and social sharing for businesses across the globe.