The Christmas season is quickly approaching, and that means it's crunch time for marketers trying to stay on top of their efforts before the celebrations. To help you make the most of your Instagram Christmas Campaigns, we've compiled a few tried-and-true strategies.
Especially useful for B2C, Instagram is a dynamic social media site that offers a fun, visual tool to attract the attention of your audience.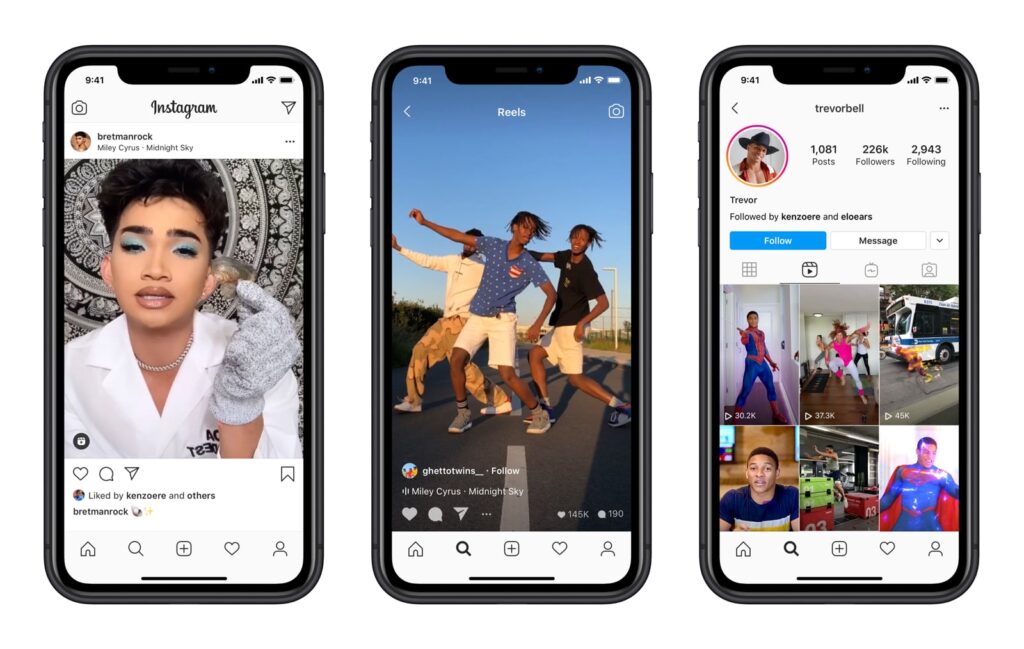 Reach a wider audience with Instagram Reels
Instagram Reels have brought a whole new take on the traditional video posts you've probably seen on Instagram. Videos are ubiquitous these days and unlikely to disappear any time soon. After a year in existence, Instagram has been flooded with short, captivating videos from Reels. The most effective and attention-grabbing reels are those that are less than 10 seconds long.
Uploading to Reels not only exposes your work to a wider audience, but also provides you with fresh inspiration for future content that may be used to reach your target audience in your Instagram Christmas Campaigns. It's the most wonderful time of the year to start watching Reels!
---
If you are interested in experimenting with this new form of outreach to your target demographics, we have several recommendations for you:
Make good use of well-liked tracks that have done well on the Reels of other users – Go to the explore page and spend some time viewing Reels to get a feel for the audio recordings used to locate this. The next step is to mould your content to correspond with this shift. During the holiday season, you can expect to hear many popular Christmas songs trending, giving you access to an even wider variety of musical selections.
Relax and take it easy on the Reels – Even though you're representing a company online, you can be casual and conversational on Reels. The best Reels are the ones who don't try too hard and instead make something lighthearted and entertaining.
Keep an eye on trends – You may use this information to your advantage by making sure your material is up-to-date and interesting.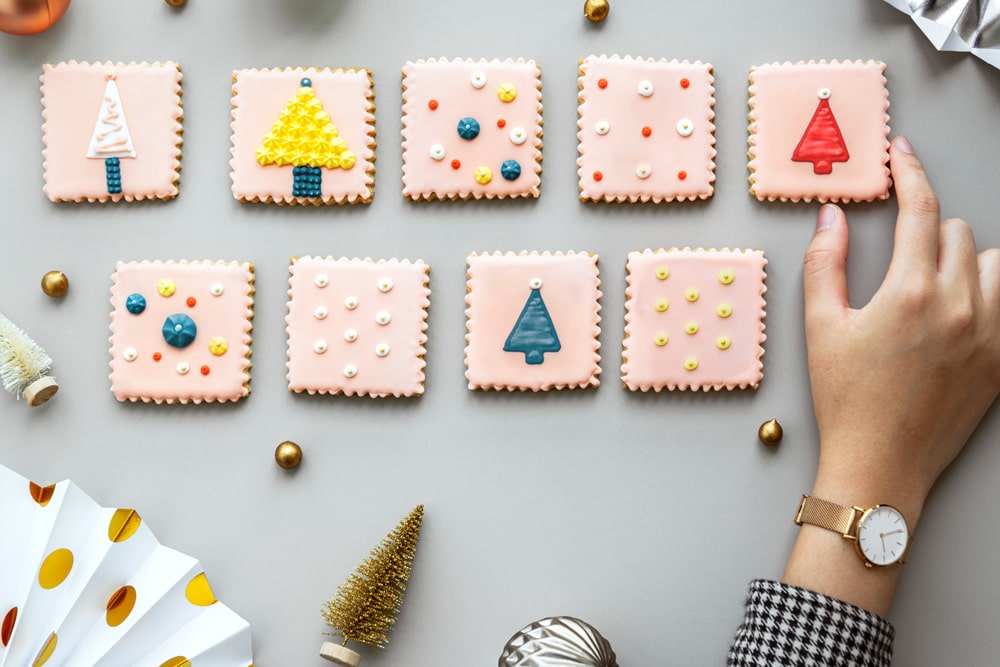 Use images to spread the word about your company
Instagram is a social media network primarily used to share visual media like photos and videos. This is a more challenging method of communicating your brand's message in its entirety, but it is essential for growing your brand's profile, following, and sales.
The most successful brands on Instagram are the ones that invest in crafting a compelling visual representation of their business through the use of original photographs, graphics, and a conversational voice. There are bound to be a lot of competing companies on the platform throughout the holidays, so it's essential that your material is compelling, timely, and impressive enough to draw people in and get them click through to your caption or profile.
Also, you can now pin three of your most important posts to the very top of your Instagram profile using the brand new Grid Pinning function. Be sure to check out this new option if you want to increase the visibility of your best-performing posts or give your Instagram Christmas Campaigns a natural boost.
While it's always crucial that your content adheres to company requirements and communicates the intended message, the means by which this is accomplished may need to be modified for Instagram. Instead of using your brand colours as a constant across your photo material, consider using a filter on all of your social media images to create a unified look and feel.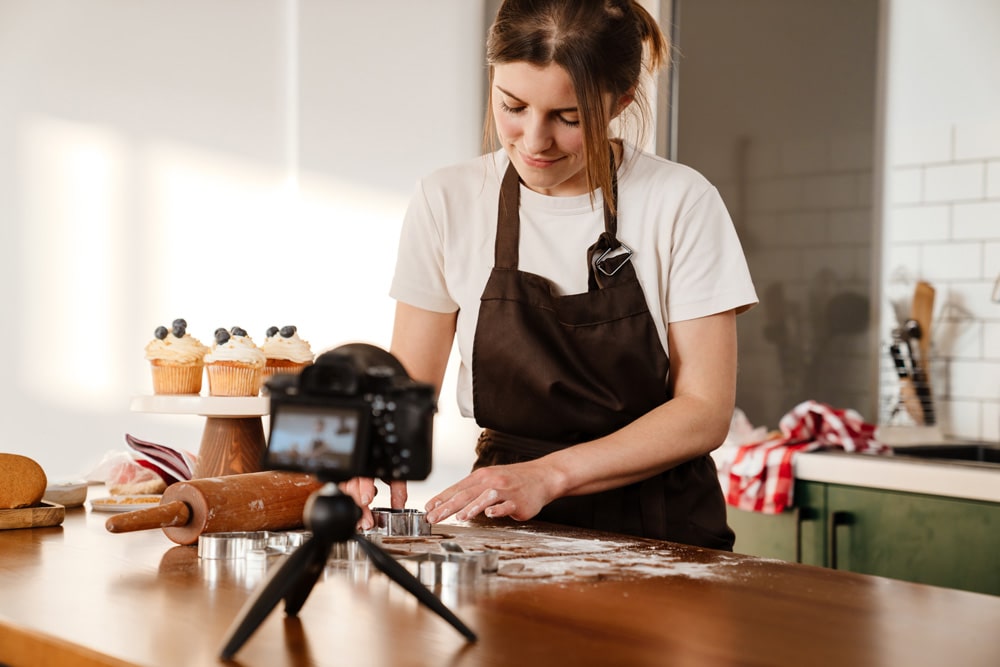 Make your content personal in Instagram Stories to boost your Instagram Christmas Campaigns
A good way to think about your Instagram Stories is as a peek behind the curtain of your business. There, your followers can learn a little bit more about you than you reveal in your bio. Some examples are behind-the-scenes looks at the packing and shipment of new and exciting products, or perhaps a series of interviews with members of your team.
Make an effort to add something new to your articles so that you can interact with your readers. You can quickly gather customer comments, conduct a poll for favourite products, host a Q&A, and share photographs of your products that other users have submitted by using the interactive narrative features. What about a Christmas trivia night? It may not seem like it has anything to do with your business, but by adding a more personal touch, you'll be able to attract a different type of audience interaction. This is especially true around the holiday season, when people are more likely to be thinking about taking a break and more open to a less serious tone in your content.
Utilizing low-barrier-to-entry interaction over the holidays can help your brand in two ways: first, it can raise brand awareness and encourage people to interact with your product, and second, it can be a great opportunity to learn more about your target demographic. This not only helps your company nail down which products to push during the holiday and sale season, but it also gives you the freedom to play around with polls and reels to collect engagement statistics throughout the year and for your Instagram Christmas Campaigns.
Get in touch with your target market and start a conversation inside your specialty
Instagram is an excellent medium for communicating with your fan base and developing a loyal following. Comments on your feed posts and private messages from your readers are excellent opportunities for genuine engagement.
Don't disregard Instagram interactions since they help your account grow in the Instagram algorithm and because they make your brand look more approachable and authentic.
Rather than immediately jumping to a call to action, material should always begin with a question. In the subtitles of your postings, why not ask your followers some interesting questions?
What do you hope to see in your stocking this year? a response to "where would you like to spend your ideal Christmas?" Involve your brand in these discussions by asking pertinent questions, and you'll attract a dedicated following.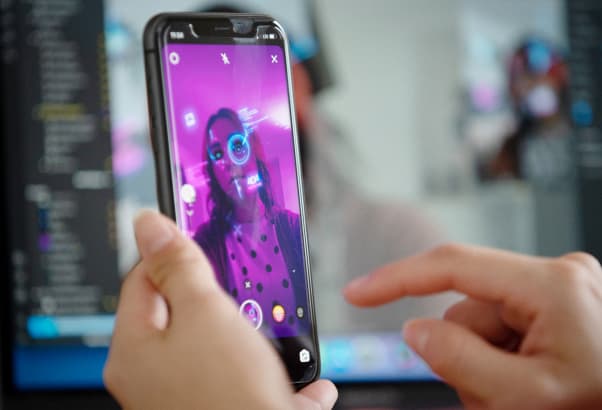 Make use of augmented reality to spark conversation about your company by developing a custom filter
One last, more specific recommendation. Making a special augmented reality filter for users to try out during a holiday promotion may be a lot of fun. Through your phone's camera, AR filters allow you to interact with the real world around you. These are for Instagram's Story feature and may include a clickable link to your brand's profile.
Using Spark AR Studio and other internet guides, you can achieve this with little effort. If you create filters that target the correct audience, thousands of people may use them and credit you as the designer.
To make an effective augmented reality filter, you must first have a deep understanding of your target demographic and current cultural norms. We suggest looking around at what's already out there and popular to get ideas for making something new and timely.
The use of augmented reality filters is a fun method to indicate that you're not too serious on the platform, while also helping to keep your brand in the minds of your audience. Christmas is a great time to use augmented reality filters because you can tailor the animations you use to the Instagram Christmas Campaigns you're doing.
---
We hope you've found these suggestions useful, and if you're looking for more information to bolster your Christmas marketing campaigns, you can read our recent blog post, Top Ideas to Help Promote Your Small Business This Christmas or check out how we increased this Restaurants revenue by over £140,000.
Please get in touch if you need assistance with your Instagram holiday marketing initiatives.
Get more leads, make more sales, grow your brand faster.