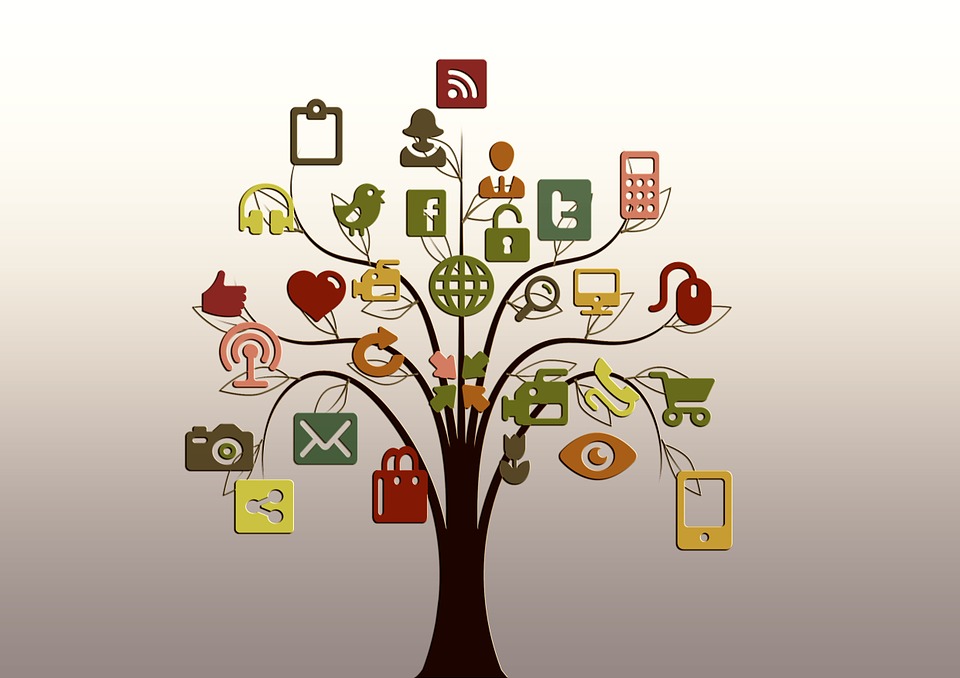 You may already think that you're a social media guru. Indeed, if you do, then I actively encourage you to leave some great advice for everyone in the comments at the bottom of this blog. I'm serious – we can never have enough insight, ideas, and innovations about how to best exploit the current trends and behaviours of users on social.
I like to think that I'm pretty well versed in what's going on in the digital marketing world – and, although I do consider myself to be somewhat of an expert in the field, I do indeed stop short of considering myself to be an actual "guru" of social media. Such a thing implies powers that are currently beyond my reach.
However – I don't believe that such a status will be eternally out of my grasp. Indeed, I've been in this game for nigh on 5 years now, and I've come a hell of a long way in just that short space of time, and so I see no reason why I cannot penetrate the field even deeper.
As marketers yourselves, you will of course be on a similar journey to me. Which is why I've chosen the time to be now to write this blog, and lead the way as we all strive to improve our social media Jedi powers as we plough on through another year.
Indeed, my mission for the year is to become an even greater expert in social media marketing than I am already. Yes, I am making 2016 the year that I become a social media guru – and I invite you to take this bold step with me.
Staying On-Trend
I believe that the best strategy for turning oneself into a social media guru, is to constantly keep up-to-date with – even ahead of, if at all possible – all the brand new innovations and trends that happen in the world of social.
Now, this obviously requires a lot of dedication and hard work. For, not only will we have to stay tuned very closely to all of the most popular platforms that inform most of our everyday work – Facebook, Twitter, LinkedIn, Pinterest, YouTube, Vine, Instagram and YouTube – but also keep our ears close to the ground for any brand new networks that spring up. Indeed, to be considered a true guru, we absolutely cannot be late to the party on any of these new socials – and we can naturally expect another generous handful to be scattered around the web for our amusement in 2016.
For instance – have you tried Peach yet?
Well, if you haven't, then you suck at being a social media guru and must try harder.
Peach dropped exactly one week ago today on iOS, and quickly climbed the app charts in the Apple App Store. Some describe it as being a cross between Twitter and Slack. However, I tend to agree with my colleague John, who described it as being "just like Twitter, but not as good."
But, in the end, being a social media guru has nothing to do with personal tastes for one network over another. Indeed, although I personally don't really see the need for a (poor) Twitter imitation in the social media repertoire, in the end it will be the market that decides whether or not we should pay attention or not – and the fact that Peach has proven to be immediately popular (even if it is just mainly amongst teens) means that it has value, and therefore we must master it.
In fact, just writing this has led me to a very clear and defining thought as to what exactly it is that distinguishes a social media enthusiast from a social media guru – and I'm going to be all grand and write it in capital letters…
SOCIAL MEDIA ENTHUSIASTS LOVE THE NETWORKS THAT THEY LOVE;
SOCIAL MEDIA GURUS LOVE SOCIAL MEDIA
So, which one are you?
Mobigeddon: The Aftermath Continues
Ok, so I think you get my ethos on what it takes to be a social media guru in 2016. But, I'd just like to finish this post by making one important highlight – mobile will continue to dominate.
And I mean really dominate.
Do you remember 'Mobigeddon'? That's right, it was back in April last year when Google rolled out its mobile friendly algorithm change, which meant that mobile-friendliness officially became a ranking factor for all websites.
(Image source: SmartInsights.com)
Well, I see no reason why the continued growth of mobile search traffic will do anything but accelerate further throughout 2016.
And this also means that the majority of social media interaction will take place on smartphones. Indeed, Facebook has pretty much become synonymous with mobile – and that means that the social media guru in 2016 will have to pay close attention to how they best optimise all of their content for the mobile screen. Of course, the apps that we use will be optimised already, but what about those links that you include? You have to make sure that, even when curating content from third party sources, that you don't lead your users onto mobile-unfriendly sites, for a social media guru would do nothing so amateurish. This means that you are going to have to test each and every site that you link to for mobile friendliness – and you can use Google's Mobile-Friendly Test page to see if websites are up to scratch.
Good luck all!!