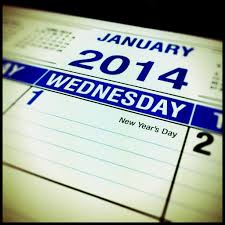 Planning content is a strategy that has to change every year. Changing consumer demands and interests mean that you have to constantly be ready and able to adapt and evolve. And with every market becoming increasingly saturated, it takes more effort to become known and stand out from the crowd.
This is where planning a content marketing strategy can come in handy, because you'd be surprised how many businesses haven't even considered it. You will have the upper hand immediately by being the first to approach many of your potential customers with something they had never thought of before, or at least you can offer something different with your USP.
Here are the 5 main steps to ensuring you're on your way to having a successful content marketing strategy for the New Year.
Establish a content calendar
Without question, this is where you need to start, and it's incredibly simple. The only tool you really need is a blank calendar. There's going to be an unavoidably large amount of preparatory work required before you start penning dates for all your planned content onto the calendar, but it is so important that you do make sure you buy one in the first place. It'll make the process of content creation, editing and publishing so much quicker, especially for any events you plan on attending or promoting, for which you have the exact dates for.
You don't have to purchase a physical calendar either. Google Docs and WordPress's Editorial Calendar Plugin give users access to editorial calendars to plan content and other things in advance.
Otherwise, there are tools such as Trello which can make work processes a whole lot easier and is incredibly simple to set up.
Buy a tool to enable employee collaboration
Especially if your employees work from home, you'll need to think of a way that everyone can work together on a project simultaneously because collaboration is often the most productive and natural way for a content project to become fantastic.
Consider a free system like Toggl or Bitrix24, or Trello, which allows users to clock how long they're working for so that you can tell they're actually doing something, and often provide an instant messenger service. There are many programs out there which cost a monthly fee or an upfront payment and offer extra features, but as long as your employees can keep in constant contact with one another then that should be sufficient.
Don't just stick to written content
Internet users are becoming increasingly impatient. They need something to look at quickly while they're commuting or finding ways to procrastinate. While you obviously shouldn't abandon written content, you should definitely consider mixing it up with other types of content, particularly multimedia forms. Consider using visual aids and infographics to portray dense statistical data to make it more digestible; creating short videos and audio clips for example. Once uploaded to your website or blog, integrate them with your social media strategy to ensure your content reaches as wide and relevant an audience as possible.
Make sure you can measure your results
If you don't track and analyse the effectiveness of your content strategies, how are going to know what to change in the future? You need to keep a regular eye on every campaign to see what's best at engaging your target audience. You can use Google Analytics to measure consumer searches and find out more about what people are interested in. Social networks like Facebook often have their own systems to give you an insight into what's working and what isn't. Facebook's is appropriately called 'Facebook Insights' and provides demographic information and sharing – related data.
Be different from the previous year and make sure you're original
Make sure every content campaign you create is different from the last and presents something that hasn't been seen before. This is obviously becoming increasingly difficult, but it becomes easier the more you incorporate different mixes of multimedia content within traditional written content. It's incredibly important that you're unique, but you mustn't stray too far from your brand image as an inconsistent one can deter your customers. You need to sustain a level of trust, but find new and inventive ways to attract their keen interests.
These 5 steps will ensure that you're well prepared to gauge consumer interest in your company. Your content should always be well-researched and give people something to think about, something to enjoy, but most of all something that makes them keen to invest in or buy from you.
Photo: Dan Moyle
THE word in professional, persuasive, digital writing. Specialists in writing, tweeting and social sharing for businesses across the globe.