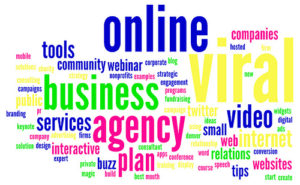 Search engine optimisation can be a tricky business, how do you allow your copy to read naturally without putting too many keywords in an automaton? You don't want that; but then, if you put in too few, you can end up so far down the search engine rankings that your website may as well not exist.
It can be a tough balancing act. However, there are some tools out there to help. Here's a guide to some of the best.
Drive traffic
The best thing to do first is to decide on exactly which keywords you should be looking to use and, rather than start scribbling these down straight away, take a look at the keywords your competitors employ? Once you know which words drive traffic to their websites, you'll be able to adjust your own strategy accordingly.
Spyfu displays your competitors' most profitable keywords, along with estimated clicks per month and their search engine ranking history. SEMrush, meanwhile, offers a similar toolset as well as suggesting keywords that you should use for yourself and offering up suggestions for sites to advertise your products or services. Alexa, meanwhile, allows you to see which particular keyword searches drive traffic towards particular URLs.
Choose keywords carefully
Now you've researched your competitors, you need to decide exactly which keywords to use yourself. Fortunately, there's an array of tools to help with that, too.
Google Keyword Planner is probably the best first port of call. You'll need a Google Adwords account to use it, and once you've got that you can reveal alternative keywords and phrases you may not have considered and take a look at the competitive search ranking lists.
Wordtracker will provide ten alternatives to the keyword you enter and offers search volume estimations for competition and popularity. Wordstream does something very similar, but also provides a graph estimating how many times the keyword is searched – among a host of other keyword management facilities.
These are paid for, but you'll need them to make the best out of Wordstream. Keyword Eye presents the most popular keywords in a handy cloud visualisation, with the biggest representing the most popular keywords, so you can see at a glance which might prove to be most effective for your needs.
Search it out
These tools examine your site in depth to tell you how search engine friendly it is and identify ways for you to improve matters.
Screaming Frog sends its bots through your website and tells you all about the files on your site, where and what your links are, your page speeds and so on – allowing you to tighten up and hone your site for optimum search performance. Pingdom also tests for page load speeds; remember, search engines rank faster loading pages higher than slow ones. This tool offers suggestions to improve your code to make faster loading pages. Then, of course, there's Google Webmaster Tools, which will tell you about the keywords that appear most often in Google's results and help you build useful graphs of all the data you track.
Optimisation
Now you've got your keywords and made your site all pally with the search engines of the world, it's time to optimise your content even further.
Scribe lets you analyse documents from across the web as well as social media for keywords, and make recommendations for ways for you to improve yours. Inbound Writer is a similar tool, offering topic research data from sources including keyword searches and social media. KnowEm is another useful tool, which takes a look at your social media sites and lets you know of ways to improve them and boost their search rankings.
Get ready, get set, SEO
You need to make sure the links on your site, and those posted elsewhere to your site, are as SEO ready as everything else you offer. These tools can help with that.
Open Site Explorer will provide scores for page and domain authority, as well as present a list of sources for the URLs you're checking. You can also check the number of social shares per URL and the totals of internal, external and inbound links. Ahrefs gives an overview of links for any domain name and compares two domain names, giving a report of links and link types. Majestic can tell you the text most often used in your analysed links, and an overview of link types, history and sources.
Manage this
And finally, here's a few broader tools to help with SEO management.
Raven gives page level analysis, offering SEO recommendations and reports to track search performance. Optify gives your site a good going over to suggest ways to improve your organic search results, and BrightEdge supplies many dashboards and reporting tools all to help optimise your site's performance.
Get going
That should be enough to be going on with – just remember, whatever you do, you need to analyse your site's performance on a regular basis. The above tools offer help in that, of course – but if in doubt, Google Analytics is always there for you.
Photo Credit: esocialmediashop
THE word in professional, persuasive, digital writing. Specialists in writing, tweeting and social sharing for businesses across the globe.