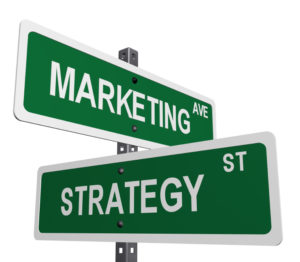 Now that 2014 is beginning to set in, I thought it a good time to revisit that inevitable New Year question, what's going to take off and make an impact when it comes to digital marketing trends for the year to come?
The world becomes faster paced every day; technology is evolving at an incredible rate, and although we haven't quite reached the hoverboard just yet (despite the recent internet prank), it is an industry experiencing huge change.
Just as an aside, if you haven't seen the hoverboard prank, then check out the video below – it's worth a watch.



Back to Online Marketing Trends
Marketing is no exception to the swiftly evolving tech industry and it's a sector that will continue to evolve hugely again in 2014. No longer is it possible to rely on old tactics that once worked, as they are becoming increasingly obsolete, thanks in part to Google updates.
In order to thrive in a marketing scenario it's clear that social and location-based approaches, data powered insights, and the incorporation of mobile technologies is required. It's also useful to think of marketing and everything that goes alongside it in a holistic manner, rather than separate parts.
Growth hacking is one rapidly evolving area that's sure to have a huge impact on marketing in 2014, as it does away with much of the traditional and focuses more on the product and consumer.
Social Networking and Video Content
A report published by Pew Research concerning the state of online video content provides some interesting insights:
"Over the past four years, the percent of American adult internet users who upload or post videos online has doubled from 14% in 2009 to 31% today. That includes 18% of adult internet users who post videos they have created or recorded themselves – many of whom hope their creations go viral.
"The share of online adults who watch or download videos has also grown from 69% of internet users in 2009 to 78% today, and mobile phones have become a key part of the video viewing and creating experience."
There is a marked increase in both interest in watching and generating video content. Some of this is undisputedly down to the small screen; the smartphone that has become so necessary in contemporary life. Video is a huge growth industry and it is one that will only grow in 2014.
The Pew report had some key finding which we can consider here:
–          78% of adult internet users watch or download video content
this is a marked increase to 69% in 2009
–          Online video sites are now being used by 72% of adults
The figure was 33% so it has doubled
Marketing Must be Linked to Results
Many marketers main concern is reaching customers and understanding whether their campaigns are effective and successful. Adobe commissioned a survey of 1,000 US marketers and found that they feel strongly that a company can only succeed with a strong digital marketing approach.
Interestingly, the survey found that marketers kept a closer eye on social media marketing over other areas like digital advertising. This is due to industry predictions that over the next three years social media marketing will become the most important consideration to marketers.
Bearing this in mind, social platforms and tools will continue to evolve into a more powerful tool, as will social analytics and the software that helps companies to carry this out.
Analytics and More Analytics
We've just mentioned the importance of linking data to a marketing strategy, but what's the easiest way for you as a marketer to do this?
Analytics.
Marketing is moving towards a much more data driven approach in 2014 and as such, it's essential that you use analytics tools to effectively measure data. This will help you to see how effective your current strategies are and allow you scope to test out new tactics.
There are easy ways to start embracing data driven research and Google offers excellent tools to help. A good combination to use is Google Webmaster Tools combined with Google Analytics and on top of that there are even more tools to perform A/B testing.
You could use Optimizely and Unbounce and there are also user feedback tools like Qualaroo and Survey Monkey.
It's worth testing out some of these products and two of them are completely free:
Google Analytics and Facebook Insights.
Google Analytics – Free to sign up and fairly straightforward to use, all you have to do is drop a few lines of code into the pages you want to track
Facebook Insights – This tool provides valuable information on your Facebook profile. It can inform you on things like demographics and usage, when your users are online and much more
Many other sites also provide their own tools to help you keep track. Twitter, App.net, Pinterest and others allow you to claim your domain name and receive detailed analytics regarding user engagement and traffic generated through those web sites.
Curation vs Creation
In 2013, two of the bigger online success stories were Buzzfeed and Upworthy and it's important to note that those sites were not generating content but finding it. Those sites are focused on content curation and the presentation of that content to an audience that wants to see it. Both sites enjoyed huge success just from users sharing the content that they had sourced and it proved that it's not necessary to create the content yourself as long as it's good and original.
The internet is full of incredible information and brilliant creativity. Just look for it and source great content from outside the walls of your business. Arguably, marketers should be finding existing products and packaging them successfully to resell and reshare to their demographic. Content curation in 2014 will be just as significant to marketers as content creation – curation supports content that you produce, it should be:
Highly relevant to your industry
Great quality
Very useful to your followers
Sharable
So those are some of the trends to watch out for in 2014. As marketers you should really attempt to embrace those trends and stay ahead of the curve. There is no way of telling when the methods mentioned above will become obsolete, sending us all back to the drawing board.
THE word in professional, persuasive, digital writing. Specialists in writing, tweeting and social sharing for businesses across the globe.