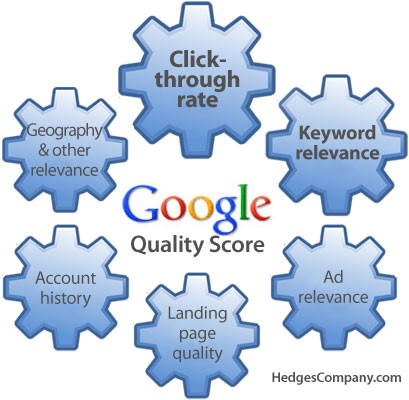 PPC is something that is used by many businesses looking to get that competitive edge and have more online visibility than others in their industry. Some use agencies to manage their campaigns, whilst others have a fully-functioning marketing department and others choose the DIY approach.
For agencies taking over an existing campaign, this can be an advantage as, rather than starting from scratch, you already have something to work with. Even if the campaign isn't perfect you can start to build a faster and cheaper campaign. However, if the campaign is set up badly, it can be difficult to tweak to ensure success.
First Adwords Campaign Activities to Check
One of the first things to check is your keywords to make sure they aren't Broad match, as this is likely to cost your client more money because Broad match will show ads to searchers who are not likely to buy your product and therefore you aren't getting the best ROI. Always use Exact, Phrase and Negative to achieve the best campaign performance. Negative keywords help filter out any unwanted clicks.
Don't be afraid to pause keywords that aren't performing and add better keywords. Clients generally don't care about how much you change their campaign, they just want results. You don't have to try and impress the client by changing their entire campaign, you can do this using the data he has previously paid a lot of money for by increasing the budget of top performers and tweaking.
Keywords are changing constantly so make sure you are analysing these on a weekly basis using tools like Wordtracker and Keyword Planner.
Restructuring and Multiple Campaigns
It might be necessary to restructure your AdWords Campaign. You can do this by going to the AdWords campaign summary. If there are multiple campaigns, check to see if these can be integrated into just the one campaign.
Always check the ad copy to see if multiple ads are being used and create a fresh ad to conduct tests on different landing pages. Use a metric like conversion rate to check whether your ad has been a success.
Avoid changing too many keywords at once because Google will get suspicious if you have a good campaign with healthy metrics and a new company make changes on everything from ads to match types, bidding and structure. You should have the same Quality Score as before, but Google stands to lose money if your new CTR isn't as good, as they give you top positions. Potential customers will ignore your ad and click on less-expensive ads, or even an organic listing or two.
If you're planning on making a lot of changes overnight to a well-performing campaign, try to roll them out gradually.
Bids and Campaign Data
Never ignore the old bids and change your bid according to the data you have from the previous campaigns. The client's highest performing ad shouldn't be deleted and should be used for quality control, as they have an impact on Conversion rate and value and CTR.
Sapphire SEO suggests that "If you can reuse and review the keyword list that is old and negative it can prove to be one of your best strategies. The reason why this step is important because sometimes the clients [get] too […] aggressive while putting keywords in the negative list and as a result few genuine keywords also becomes part of the list and while reviewing the list you can actually find some good deals that can be utilized to increase the revenue."
If you have recently acquired an existing PPC account from a client, then make sure you test everything before you dive into the deep water by changing everything. It can be tricky and it's tempting to set up a new campaign if the previous one is not performing, but do think hard before you do this and take an in-depth look at why it wasn't working and what you can do to improve it.
Why PPC?
Google is far from the only advertising platform online, we've not only got all of the other search engines now, but also social advertising, which can be very effective. It's important to bear in mind what's best for your client and which platforms are best for them.
It's equally important to realise that you have to work within the constraints of the client budget. PPC campaigns can be costly and not many SMBs have the funds to advertise on the same level as the big brands. This means that PPC, if used, should make up a small part of your overall SEO and digital marketing activities, with a holistic approach being the best one you could ever take.
Online visibility is not easily gained and it's something that all small businesses struggle with to some extent. It involves social media, organic SEO and building relationships with both customers and other businesses.
THE word in professional, persuasive, digital writing. Specialists in writing, tweeting and social sharing for businesses across the globe.