In our world of online commerce and the provision of Web-based resources, competition is fierce, and the simple act of a user clicking away from your website to that of your rivals can spell the difference between business success or failure – if it's repeated enough times.
When completing transactions online, customers expect a hassle-free and speedy response from forms, catalogues and payment systems, and timely if not instantaneous responses to their problems and technical support queries.
For enterprises too, the glitch-free functioning of the software and systems required to power and process their customer-facing applications demands that these programs meet a consistent and continuous high standard of operations.
To ensure all of this, it's essential to become aware of how your applications are perceived and experienced by the people who actually use them. This may be accomplished through end user monitoring.
What is End User Monitoring?
End-user monitoring or end-user experience monitoring (EUM) is a technique for capturing and analysing the activities and transactions of every visitor to your website, or each user of your mobile applications. It takes a passive form, in which Web-monitoring services are used to observe the functionality, availability and responsiveness of your Web resources and mobile apps.
Also referred to as real-user metrics or real-user measurement (RUM), the method may capture information from the server side of your transactions to reconstruct the experience of users, or use local software agents and / or snippets of JavaScript to assess site performance as experienced by client apps and browsers.
Key Benefits of EUM
EUM can reveal how real human beings interact with and experience your mobile apps and websites, with particular emphasis on the correlation between site or app speed (responsiveness) and user satisfaction. These observations can reveal new ways for you to improve and optimise the performance of your applications and Web resources.
The interaction of every visitor to your site may be monitored, throwing light on problems they may encounter there, and giving insight on how these issues might best be resolved.
Knowing how your users react to an application or website can suggest your best strategies for updating or tweaking these resources for future use. It can also suggest where investments may be most effectively targeted to improve your services, and how the overall experience for your customers may be improved.
Satisified customers mean less pressure on Help desks and Technical Support services, and allow your organisation to concentrate its efforts on your business objectives, and providing even better services and products to your clients.
Beyond Google Analytics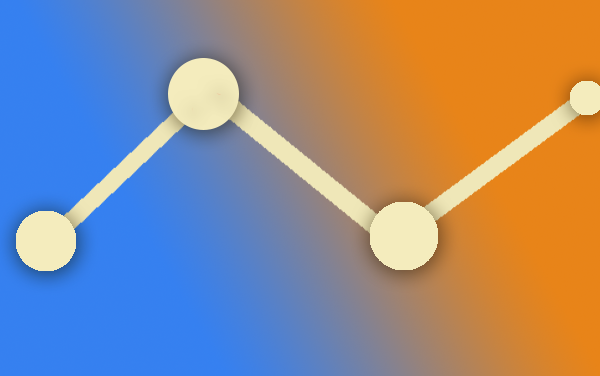 With its passive monitoring of browser versions, page views, traffic sources and click paths, Google Analytics is perhaps the best-known example of EUM in action. It's useful for gaining a generalised view of user profiles and how your site performs, but for more serious and detailed analysis, dedicated RUM software must be employed.
RUM and Reason
The best RUM tools will present a click by click picture of how an end user makes their way across your Web portal, or interacts with your mobile apps. Monitoring every user interaction can uncover bottlenecks in your network traffic, the time it actually takes your pages to load, and report on each user transaction, from start to finish. The results may also reveal unanticipated behaviour patterns on the part of users which may point to potential problem areas, or even unexpected opportunities.
Performance Criteria
Most RUM techniques will use the following criteria, to gauge your application or website's performance:
The capture of hits on pages and objects: JavaScript on a webpage, server activity, log files and other sources may provide this data.
The assembly of data for individual sessions: This is drawn up from the hits observed, in combination with time stamps for each activity.
The detection of problems: Glitches, data errors, site or app navigation problems, and slow response times are extracted from a study of site visits, page content, and objects.
Reports on individual visits: Captured data is used to recreate an individual's visit in a summarised form, or as an on-screen playback of their activities.
Overviews and wider-scale reports: Data may be aggregated to reveal patterns, or to zoom in on the performance of particular webpages or tools.
The issuing of alerts: Red flags may be configured in response to any critical conditions thrown up by an analysis.
Managing the Monitors
The software employed for end-user monitoring by its very nature has to be "in the thick of things", to observe user activities in real time. This inevitably imposes an additional load on the client's system, to accommodate the monitor itself.
In the past, organisations have shied away from deploying RUM solutions, for fear of degrading their site or application's performance. But today's breed of tools are designed to impose the minimum of overhead on already stressed processors and networks.
Testing on Auto-Pilot
Synthetic transaction monitoring (STM – also known as active monitoring or synthetic-user monitoring (SUM) – is a method often used to supplement the data that's directly observed from users in real time. The technique deploys a robot client to initiate transactions at set intervals that mimic the activity of a human user. These simulations may be launched from a variety of browsers or mobile devices in different locations, to further test the efficiency and responsiveness of your assets.
Plus Analysis for Action
As with all monitoring activities, observations need to be backed up by actions – which in turn derive from the insights gleaned from a detailed analysis of the observed data. The RUM solution you choose should come fully equipped with a comprehensive set of analytics and reporting tools, which may be accessed from an easy to use dashboard.
John Waldron is a writer with markITwrite who regularly writes on lifestyle and technology. He is also a fiction writer who has penned a number of short stories, play scripts, and stories for children. He is the author of the foraging blog, First Time Foragers: Recipes and Stories for Beginners. He has a First-Class Honours Degree in English with Creative Writing and an MA in Professional Writing from University College Falmouth, Cornwall.