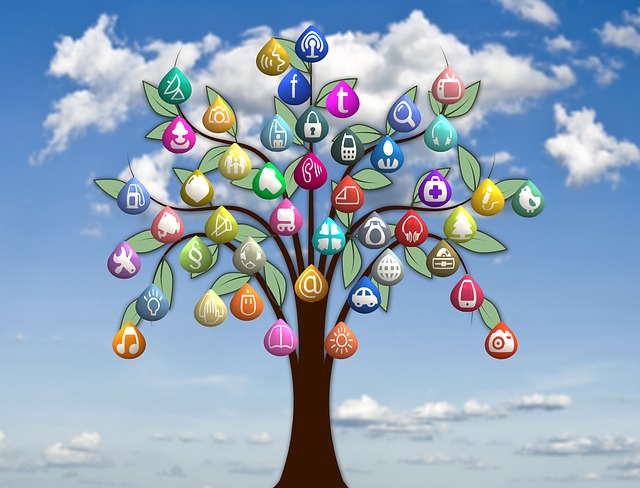 A business's website needs as many leads as possible, and it is largely accepted in the digital marketing industry that organic leads are far more valuable than leads that you pay for. This isn't simply because you're not forking out in the first instance to pay for adverts or links or what have you, but simply because anyone who is completely voluntarily offering a lead to your site is essentially giving your product or services the two thumbs up of approval. Organic leads equate to genuine recommendations, and, as a general rule, people trust such recommendations (and reviews) far more than they do what companies have to say about their own products and services.
Ideally you will probably want to try and have a mix of both types of leads so as to diversify the stream of traffic to your website. Buying adverts is a process that's pretty much self-explanatory, but how do you start to generate those organic leads that are, of the two, much more valuable in terms of advocacy of your company?
Let's take a look at the various methods you can employ.
Link Building
This is an extremely large topic and one that comes under great SEO practices. Inbound links are extremely valuable to your website's SERP ranking, and each inbound link that you acquire counts as one organic lead. So, how do you go about generating those all-important links?
Social Media
One of the best methods you can employ to try and gain a decent amount of organic leads is to make sure that you have a thorough and active social media presence. Your social networks will be one of your key means of creating awareness about your brand online. You will have Twitter followers, Facebook fans, Google+ circles etc. Use these platforms to share your blog updates, product announcements and any other industry news that you are keeping an eye on. If you keep your posts consistently interesting, educational and valuable to your fans, you will find that they will re-share on their own walls and news feeds any of your posts that excite them.
This exposes your site and/or your products and services to a much larger network of internet users, who themselves may share the same information again. Links back to your website will hopefully be spread far and wide, all completely free of charge (which, incidentally, is what we mean by the term 'organic' when referring to 'organic leads'). The trick in making sure that you are creating these organic leads in fact forms the basis of content marketing – you simply have to make the information that you are sending out on your social media as attractive and as useful to as many people as you can. So, don't just focus on your products, services or your own business itself. Create great headlines for interesting blogs and articles that will hopefully capture the interest of a passing browser. Then, once they've clicked through to your site, that's one organic lead created (your job then, of course, is to make sure that your website is equally clear and interesting, so that the user may hopefully find his or her way away from your blog and towards your product pages – but that's for another blog).
 In More Detail
Create Conversations
Engaging your customers in conversation is one of the best ways through which you can start to encourage them to take more interest in your company, feel part of the specific online community you create around your business, and of course start sharing links to your website. Any time someone leaves a comment on one of your posts, be sure to reply to it promptly, and continue to engage with the conversation for as long as you can. Not only does this form the basis of great customer relations, but also will encourage further interaction from your other followers who view it. The greater the engagement you make with your customers, the greater the rewards will be in terms of shares and links back to your site.
If you have any new ideas that you have for your products or services, then consult them with your fans and potential customers on your social media first. They will appreciate the human touch that you are offering, and therefore will be more likely to continue to engage with your brand.
Pitches Won't Be Shared – No Shares = No Leads
The trick with social media is to always remember that it is indeed social. People use it primarily to form relationships, not to be bombarded with adverts. So, whatever content you are promoting, don't do it in a 'pitchy' manner. Shameless self-promotion annoys people – it shows lack of humility, and is just irritating. Instead, try and always look at your social media platforms primarily as engagement tools rather than promotional tools. This will be more beneficial in generating organic leads, as users will hopefully want to join this interesting, fun and informative conversation that you are heading.
Organic lead generation is a very effective if slightly time-consuming business. However, it should never be ignored, as your organic leads are much more valuable to your business than your bought ones. Take the time to engage with your fans and you should find that your posts are being shared and re-shared and tweeted and retweeted more and more. Listen to your customers, and they'll reward you with organic leads – it's that simple.