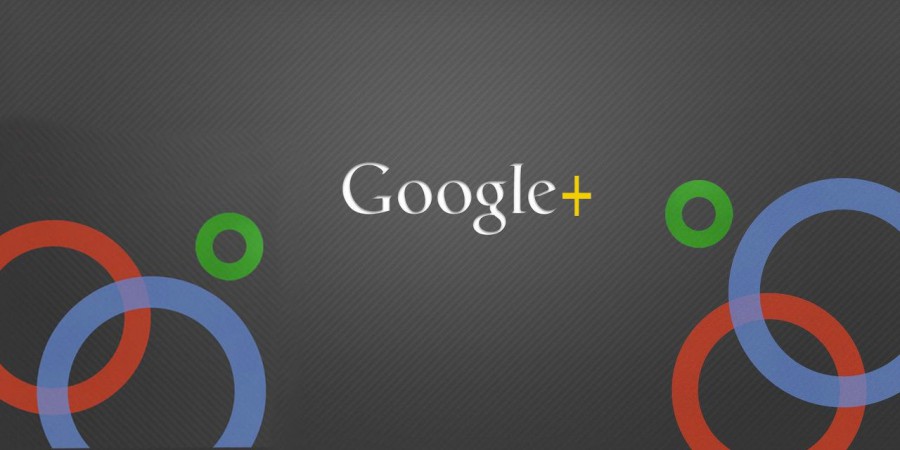 Last year, as Michelle Stinson reports on the Search Engine Journal, Google+ finally surpassed Twitter to become the world's second largest social network (with the unrivalled giant that is Facebook of course still retaining the top spot). The New York Times in February this year reported that Google announced that its social network had over 540 million active users, and that figure is growing by the second.
With such a large following, combined with the principal design and purpose of Google+ being to share links and information, if your business hasn't yet jumped on the band wagon and started shouting about your product or service, then now has to be the time to do so.
A Platform for Sharing
Sharing your important business announcements on Google+ is turned into a very focussed activity. The profiling system means that you can search out your target audience with ease, ensuring that you are always sharing the right things with the right people. Indeed, through Google+ your business will be able to target and attract new customers as well as reinforcing your relationship with existing ones – so it is, from a marketing perspective, essential that you join in the conversations related to your industry.
And so, below is an easy to follow guide on how to get your business signed in and started up with the world's second largest social network.
Your Google+ page
The first thing that you will need to do is sign up to Google+ and start creating your business's profile. Your Google+ page is the face of your business on the network. It is where you will share your blog posts, your new products and any other links to information in your industry's field. It is also where you will engage with your customers by commenting and sharing any interesting information that they have to say.
Sign up with your real name, not the name of your business
Google+ likes to know exactly who you are that is signing up to their service. Therefore they want you create your account under your name, rather than the name of your business. Indeed, if you just go ahead and try and create your profile under your business's name, you may well find that your account will be suspended. So, don't even try to do this, it will waste your valuable time.
So, once you've set up an account with Google+, and Google are happy that you are indeed a real person, you can now create a dedicated page for your business.
Hit the 'Create A Page' link on the screen, and you will soon be guided through the process of completing the profile of your company. Now, you will want to be very thorough when completing your profile, as nothing will frustrate Google+ users (i.e. your potential customers) more than not being able to find out anything about you. They may love your posts and show a real keen interest in your products, but when they come to find out more about you, an incomplete profile will discredit you almost immediately, so make sure you fill all of those boxes out.
Indeed, completing this process in full is not just about pleasing other users, but about marketing your brand, letting people know exactly what you do and how they can access your services. Very importantly, you should add links to everywhere your company is present on the web – your website, your blog, your Twitter, Facebook and LinkedIn pages, your YouTube channel.
Customise your profile
Once you've done this you now want to take the opportunity to spice up your page with the colours, taglines and logos of your business, so customers can quickly and easily identify you as they scroll through their news feed. Your tagline is of utmost importance in this respect. You want to try and capture (in under 10 words ideally) the nature and personality of your brand as well as an idea of what you offer.
If you have any photos or videos that promote your brand or say a little more about what you do, then you can make your page even better by adding these things too. Indeed, the more media you have for users to engage with, the more followers you are likely to attain, which in turn will result in more hits on your website.
Start Following and Get Posting
With your profile and your business page all beautifully set up to promote your business, now is the time to start actively reaching out into the Google+ community and begin attracting those all-important followers.
Now you need to start finding those users who will be interested in what you have to offer. You will be able to search for people to follow by category, so if you are in the sportswear industry for example, you simply click on the sports button the Discover page. You will be presented with a list of users who fall under that category. Start following a few of these. Though be warned – don't simply follow the first 1000 people you find. Google+ doesn't like this tactic, and again you will find your account being penalised or suspended. Instead, click on a few profiles and follow those who would seem to be the most genuinely interested in your business. Do a few every day – no more than 10. It may seem like a slow process, but you have to play by Google's rules.
A good trick is to try and follow people who are actively sharing other users' posts on their own Google+ page (this information will be displayed). They are the users who will most likely share posts from your wall, and thus increase your chances of growing your following.
Now, every time you post something on your page, it will appear on all of your followers' news feeds when they access their accounts. Gradually, people will start following you back, and before you know it you'll have a long list of followers all waiting for your next post.
So make those posts varied and interesting. Don't just share the sales links to your products, as this will only annoy your following and you will soon find it decreasing. Instead, try and post things that will interest them and any links to breaking news surrounding your industry. You want to be coming across as an authority in your field to help increase the credibility of your brand.
Google+ is becoming more and more influential by the day, so don't ignore it. Get your business up there, create a pristine profile, and join in with one of the world's fastest growing conversations and get your product out there.
THE word in professional, persuasive, digital writing. Specialists in writing, tweeting and social sharing for businesses across the globe.
Get more leads, make more sales, grow your brand faster.