With the passage of time, the percentage of smartphone users is only projected to grow. While in 2011, only 10% of the world's population owned smartphones, in 2018 it has grown to 36%. Moreover, 3.6 billion people in the world are internet users now.
With the advent of smartphone apps, majority of whom are Android, which again boast downloads of 178 billion in 2017 and are slated to increase to 258 billion by 2022, there is never a greater need for businesses to market themselves digitally. The reason being, these huge chunks of world population, search for services and products online before ordering online or even going to buy them in their local markets.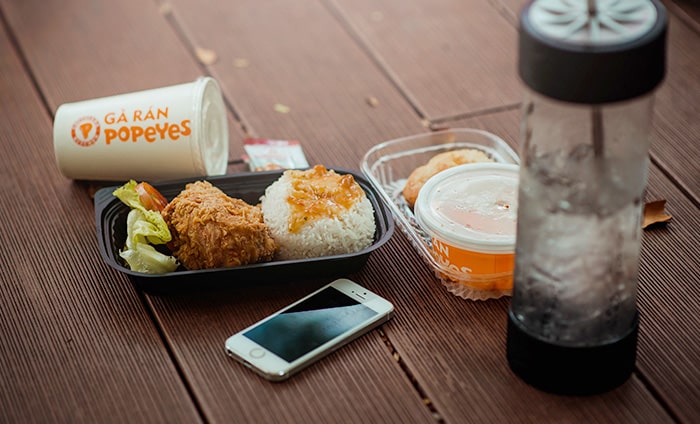 From clothes to electric devices, cars, crockery and which restaurant they should go eat in, people nowadays make every purchasing decision online. Services like Zomato and Yelp provide essential reviews, apps like Just eat and Uber eats facilitate delivery of food and websites like Trip Advisor, have user forums where people can discuss what's best and worst about the restaurants.
So, as a restaurant owner what kind of marketing will pay off for you, the most? Well, not the conventional one, where you put up banners and billboards nearside roads.
However, people don't just stop once they have had their food or even after having analyzed the content put forth by third parties describing the establishment they wish to visit. Modern, hi-tech users make sure they engage in discussions, by reviewing, rating, and giving feedback, by posting photos and videos of the food they were served. These experiences shared on the online forums then become the cause of more people visiting your restaurant or a drop in the already existing crowd you are currently attracting.
Now, even if you are someone who doesn't really believe in the mind changing ability of social media or the influence digital spaces wield on the customer behavior, you will be impacted by it. Whether you are into digital marketing, having and maintaining an online presence or not, your customers will be doing so. They will be talking about the ambience, quality of the food, service offered by the waiters and the value for money you are offering.
Considering the above reasons and the fact that almost 83% of the people now use phones to discover places to eat in and for the locations, directions, and hours, building up a presence online and investing on digital marketing solutions, is not a choice rather a necessity of conducting a restaurant business.
In order to survive and thrive in the food business, a detailed online marketing strategy outlining the key areas you are going to focus on, is very much necessary. It will lead you towards building a brand identity, enhancing your reach, creating greater awareness and boosting the customer engagement with your brand.
Here, we discuss a few basic ideas and techniques that can be adopted in this regard, which can greatly help in generating substantial consumer interest in your restaurant business: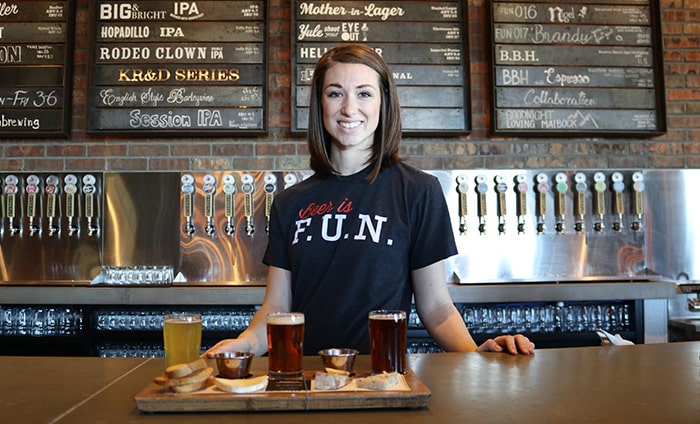 Search Engine Optimization
Optimizing Google for search results pertaining to your restaurant is the very first aspect of digital marketing you should be focusing on. The keyword"restaurants near me" has close to 11,093,797 average searches per month. That's 11 million people looking for a restaurant near them and that restaurant doesn't necessarily have to be top-notch. Why can't it be yours, showing in the top results? However, in order to get that done, you will need to get your business listed on Google, which can be done by following a few simple steps on "Google My Business".
However, ensure that the title you submit to Google is complete and contains your address along with the zip code of the area you are located.
Social Media Management
If you aren't already, create your Facebook page and start using social media to your advantage. This will allow you to introduce new entrants on your menu; any significant events that the customers may want to know of or might be interested in, and quickly post advertisements. The biggest benefit of Facebook is, you get to advertise for a minimal cost in contrast to the CPC model offered by Google, which can also prove complex to understand. Facebook advertisement costs as little as £10 and can be targeted at consumers of any certain area. The only downside is the bad reviews users can post directly on your page. Facebook doesn't give you the option to remove them.

Run Promotions and Contests
Restaurant promotions and contests can go a long way in spiking up the customer interest in your brand. The lucrative incentives offered through such contests can ignite the audience to participate immensely. For instance, you can celebrate your fans of the week which can be the ones who take the most part in discussions initiated by your page and receive substantial discounts; those who share certain posts with your hashtags can receive vouchers giving free meals.

Approach the key influencers
Many review aggregating websites dedicated to reviewing food and digital news media, in some cases offer free reviewing services, whereby they visit the restaurant, eat the food, and then post articles sharing their experience. Then there are the v-loggers and podcasters who do the same while acting in individual capacity. Approaching them and inviting them to review your restaurant can yield incredibly positive results since they enjoy considerable influence in the online community.
Allying with Food Delivery Services
The use of delivery apps has increased greatly, with time. A number of restaurants now derive at least 80% of their revenues by delivering orders received through such services such as Just eat. This can significantly boost your revenues and increase your exposure as well.
Newsletters
Even as the focus shifts on the other aspects of online marketing, sending out newsletters can still prove to be an effective strategy. Their e-mails collected through feedback cards can be used to remind them of your service, so they keep you in mind the next time they wish to dine out.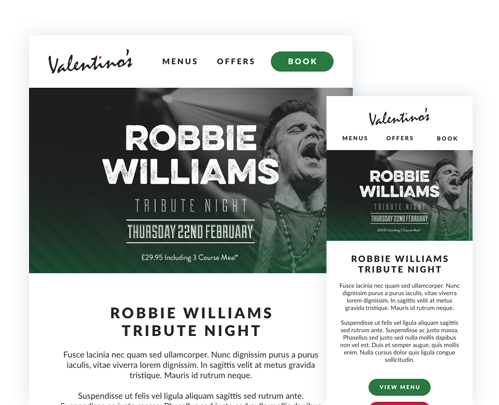 If your business is seeking Restaurant marketing, Byte is your local restaurant marketing specialists. Byte have over 10 years experience in Increasing market penetration, driving user behaviour and delivering real results to your restaurant.